Nissan 300ZX
Model Overview
Used Nissan 300ZX
Nissan 300ZX Questions
Z32
I have z32 that won't start when I turn the keep replaced starter and battery. It's a project car but the wires in the engine bay are spliced. Also when we jump/hotwire the battery and starter the ...
1990 Nissan 300zx I Have Was Going Down Road Going About 70 Hear A Pop It S...
1984 300zx Digital Dash Circuit Board Componant Value?
Would anyone out there please provide me with the resistive value of R23 on circuit board (NR 8-22681-FL7010-86)? This board is one of two that make up the digital instrument panel from a 1984 300ZX,...
Nissan 1984 300 Zx. Dash Gauges - Digital
Okay. Have quite a number of items on the dash gauges that don't work. WHat DOES work all the time is the Tach. Speedo works when it wants to. When it's not - it reads 0. Fuel gauge doesn't work at...
Is There Any Reason Why I Cannot Flat Tow A Z31 Manual Trans. With My Motor...
I do not wish to use any kind of trailer or disconnect the drive line. Naturally, I would place in neutral and turn key to acc. with steering unlocked, as I did with my Saturn.
Older Nissan 300ZX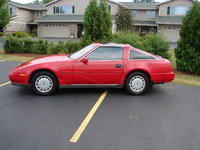 1989 Nissan 300ZX reviews: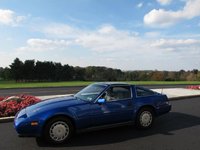 1988 Nissan 300ZX reviews: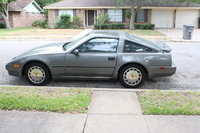 1987 Nissan 300ZX reviews: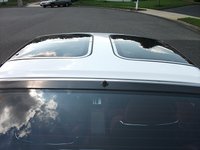 1986 Nissan 300ZX reviews: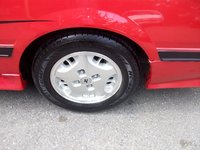 1985 Nissan 300ZX reviews: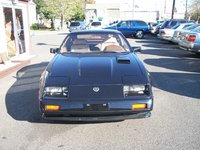 1984 Nissan 300ZX reviews:





Nissan 300ZX
Overview
The Nissan 300ZX was introduced in 1984 and would span the third and fourth generations of Nissan's popular Z-car models. It featured a sleeker body and went from an inline 6 to a V6 engine.
The 300ZX has a very loyal following, and many can still be seen on the road today. The 300ZX was known for its sharp styling and powerful engine, and yet was still considered affordable among sports car enthusiasts.
The 300ZX has won many accolades, including the 1990 Import Car of the Year from Motor Trend. It has also done well on the racing circuit.
The 300ZX was discontinued in 1996 to make way for the next Z-car, the 350Z.