Nissan 300ZX
Model Overview
Used Nissan 300ZX
Nissan 300ZX Questions
How Do I Transfer My Pictures From A Imac To Your Sight
How can I send you my photos so that maybe you can attach the photo to this listing.
Upgrading '95 300zx For Improved Horsepower And Performance.
I just bought a '95 300zx STD Coupe. I am looking to possibly upgrade the engine, exhaust, wheels and tires all for performance improvement reasons. I know that the TT Engines can be easily had for th...
Need So Direction
I have a 1991 TT that will only run off starter fluid, new fuel pump, new spark plugs , checked crank sensor, took it off spun shaft but no clicking from injector at all any fuel pump not priming.
Starting
I've switched out the battery and alternator. I've changed the spark plugs and valve cover gaskets on my 85 300zx. Now when I go to start it shuts off when I tap the gas. Could the fuel pump need ...
Starting
I have a 1985 Nissan 300zx non turbo. I recently bought it a figured out you can start the car without pressing the clutch in. Is that common?
Older Nissan 300ZX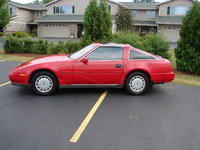 1989 Nissan 300ZX reviews: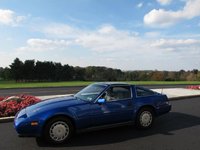 1988 Nissan 300ZX reviews: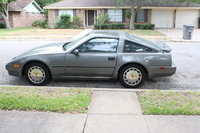 1987 Nissan 300ZX reviews: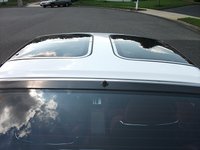 1986 Nissan 300ZX reviews: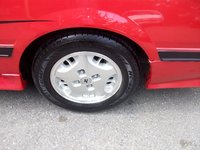 1985 Nissan 300ZX reviews: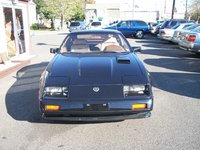 1984 Nissan 300ZX reviews:
Nissan 300ZX
Overview
The Nissan 300ZX was introduced in 1984 and would span the third and fourth generations of Nissan's popular Z-car models. It featured a sleeker body and went from an inline 6 to a V6 engine.
The 300ZX has a very loyal following, and many can still be seen on the road today. The 300ZX was known for its sharp styling and powerful engine, and yet was still considered affordable among sports car enthusiasts.
The 300ZX has won many accolades, including the 1990 Import Car of the Year from Motor Trend. It has also done well on the racing circuit.
The 300ZX was discontinued in 1996 to make way for the next Z-car, the 350Z.