Nissan 240SX
Model Overview
Nissan 240SX Cars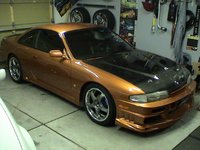 1998 Nissan 240SX reviews: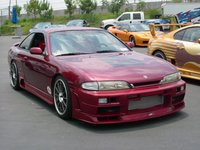 1997 Nissan 240SX reviews: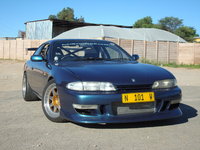 1996 Nissan 240SX reviews: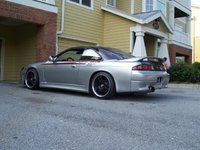 1995 Nissan 240SX reviews: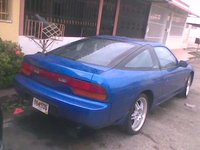 1994 Nissan 240SX reviews: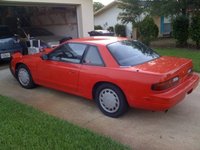 1993 Nissan 240SX reviews: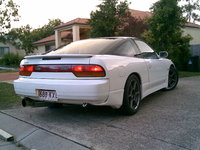 1992 Nissan 240SX reviews: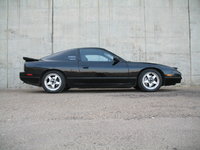 1991 Nissan 240SX reviews: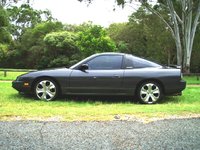 1990 Nissan 240SX reviews: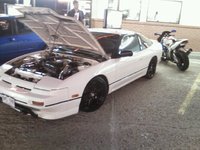 1989 Nissan 240SX reviews:
Questions
Anyone Here Own A 240sx Or Silvia?
hey does anyone on here own a 240sx preforably the new body style or a silvia s14 or s15 ? if so how do you like it and what are the downfalls of it? ive been looking for one for ever and i cant see...
Price On '89 240sx
There's currently a 240sx on here, gutted engine bay, transmission is out, no front fender installed but a body kit is provided, looks like it will have major rust, might need a suspension and brake...
How Much Did You Pay For Your 240sx?
How Many Super Hicas Were Made In Model Year '93 & How Many In All Model Ye...
Alternator Replacement
Battery was hooked up backwards and fried the internals of the alternator. New alternator installed, no accessories in car. Headlights , dome light ect. Alternator not pumping out any juice to the...
Nissan 240SX
Overview
The Nissan 240SX was a replacement for the 200SX, which went on a multi-year hiatus in the early 90s.
Introduced in 1989, the 240SX had a bigger engine than its predecessor. The 240SX also retained the rear wheel drive, which made it a choice car for driving enthusiasts.
The 240SX, because of its sporty profile and rear wheel drive, is popular for racing, modifications, and tuning.
The 240SX only made it through two generations before being discontinued, with a redesign done in 1995. The last year for the 240SX was 1998, when production ended due to slow sales, a fate suffered by many other sporty coupes of the era.
Find great deals from top-rated dealersTM
Search