Mercury Montego
Model Overview
Used Mercury Montego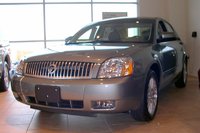 Used 2006 Mercury Montego For Sale
| | |
| --- | --- |
| | 11 GOOD Deals |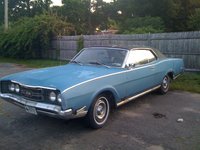 Used 2005 Mercury Montego For Sale
| | |
| --- | --- |
| | 2 GOOD Deals |
Mercury Montego Questions
How Told Recalibrate A Mercury Montego 2005
Need to know how to recalibrate the throttle body on my car ton see if maybe that's the problem before I have to go buy a whole new one
My 2005 Mercury Montego Wont Turn Over
I was sitting in park an it died i yried to syart it an nothing it still has powrr to all dash ligjts the srats still work door locks still work an also the shifter is stuck in park van you please ...
Thumping
What could cause my Montego to have a loud thumping noise in front and feel like I have a flat tire?
1968 Mercury Montego
So I'm working on the car and I have no power to the cabin. Ive changed the starter solenoid and still nothing. Im thinking it would be an ignition switch or relay but to be able to fully get a loo...
2006 Mercury Montego Ac Blows Warm Air Out Of Passenger Side
Mercury Montego
Overview
Mercury rolled out the Montego in 2005 with a goal of adding a premium mid-size sedan that would help boost sales for the subsidiary of Ford Motor Company. The Montego is based on the Ford Five Hundred, although with a bit more flair and comfort, and it more or less replaced the Mercury Sable, which had runs its course.
The sedan's design emphasizes safety, style, and handling, and Mercury did a fine job of blending those elements. Government crash-test ratings are perennially stellar. All Montegos have featured the same 3.0-liter, 203-horsepower V6, which provides sufficient power without compromising fuel efficiency.
One hallmark of this car is its Command Seating feature, wherein the occupants are perched higher than in the average sedan. In addition to affording a better view and increased legroom, this increases the ease of getting into and out of the car.
User satisfaction has been high in this car's short history. They appreciate its space, value, fuel economy, and pleasant ride.