Mercury Mariner Hybrid
Model Overview
Used Mercury Mariner Hybrid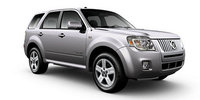 Used 2008 Mercury Mariner Hybrid For Sale
| | |
| --- | --- |
| | 2 GOOD Deals |
Mercury Mariner Hybrid Questions
How Do I Take A Car Out Of The For Sale Status? My Garage?
Leak - Mercury Mariner Hybrid 2009 , Front Passenger Side.
Everybody, I was shocked that you all experienced what I am! Maybe we should lobby for a recall? I live in Northern California. In addition to being drier than a lot of places in North America, ...
What Type Of Gas Do I Use For My 2006 Mercury Mariner Hybrid?
How Do I Keep The Motor Running?
So I got an 09 mercury mariner hybrid and it's just miserable in the heat in town because it goes into EV mode so often and shuts off the ac. Does fine on the freeway when the motor stays on. I he...
High Idle On 2009 Mercury Mariner Hybrid
when i start my hybrid it idles at close to 2500 rpm's and does not come down until i drive the vehicle.
Older Mercury Mariner Hybrid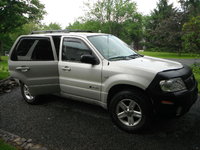 2007 Mercury Mariner Hybrid
2007 Mercury Mariner Hybrid reviews: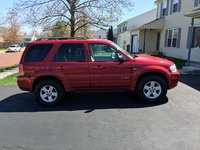 2006 Mercury Mariner Hybrid
2006 Mercury Mariner Hybrid reviews:
Mercury Mariner Hybrid
Overview
Mercury welcomed the Mariner Hybrid to its lineup in 2005 for the 2006 model year. As a sibling of the Ford Escape Hybrid, it enjoys the fruits of that vehicle's development while maintaining a separate identity and some unique characteristics.
This car-based, five-passenger vehicle combines fuel efficiency (around-town mileage is rated at 32 mpg) with interior space and four-wheel drive ability. Its ride is smooth and comfortable, thanks to rack-and-pinion steering and a fully independent suspension.
The Mariner Hybrid is a source of great price for Mercury; after all, it's certified as an Advanced Technology Partial Zero Emissions Vehicle. Owners of this vehicle are also proud, as well as generally very satisfied, as indicated by online reviews.