Mercedes-Benz 350-Class
Model Overview
Mercedes-Benz 350-Class Cars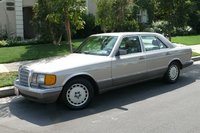 1991 Mercedes-Benz 350-Class
1991 Mercedes-Benz 350-Class reviews: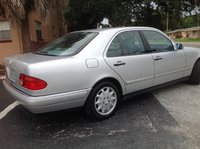 1990 Mercedes-Benz 350-Class
1990 Mercedes-Benz 350-Class reviews:





Questions
How Do I Fix Rear Right Backrest Which Is Not Latched
Message says, "rear right back rest not latched", how to I fix?
Once You Turn On The Vehicle, Is It Normal For The Check Engine Light To Ap...
How To Rate Car Dealer
Hello. I found das autohaus in clearwater Florida from one of your listings for a 2008 E 350 Mercedes 4 magic wagon. I actually wound up buying this car, and the dealer sure put me through hurdles w...
Does The Ac Tend To Freeze On Mercedes 350 Models
The Prices To Fix A Luxury Car Is Ridiculous!
My car did the same it cost me 1358 dollars. It locled up and it was the steering wheel. Now its the dang fuel pump.
Mercedes-Benz 350-Class
Overview
The Mercedes-Benz 350-Class was equipped with a 3.5-liter, 6-cylinder turbocharged diesel engine that provided more power at high speeds than standard diesel engines, making it a great highway car. Despite its heaviness, drivers have commented that the Mercedes 350 handles well and generally gets good gas mileage. Standard features include a 4-speed automatic transmission, anti-lock brakes, power windows, power door locks, and air conditioning.
Mercedes-Benz 350-Class Experts
View All