Used Mazda MPV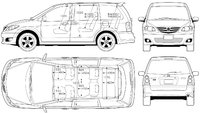 Used 2006 Mazda MPV For Sale
| | |
| --- | --- |
| | 1 GOOD Deal |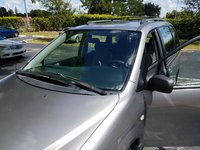 Used 2005 Mazda MPV For Sale
| | |
| --- | --- |
| | 2 GOOD Deals |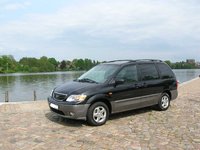 Used 2004 Mazda MPV For Sale
| | |
| --- | --- |
| | 1 GOOD Deal |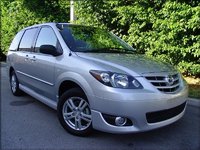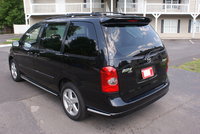 Used 2002 Mazda MPV For Sale
| | |
| --- | --- |
| | 1 GOOD Deal |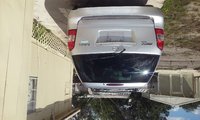 Mazda MPV Questions
Mazda Turbo Disconnected
I have a Mazda mpv 1998 model with a problem of turbo system and I ask my mechanic to disconnect the turbo, only realize that after two days it was pumping oil into the exhaust with white smoke. A...
Anyone Looking For Seats 1997 Madza MPV Sport
I am parting out my 1997 Mazda MPV. Seats are in great shape. Interior is in pretty good shape for anyone looking to prolong the life of their MPV. Call Dan 708 899 3872 for information and pictures...
How Many Total Cats On A 2003 MPV LX, Dealer Is Telling Me 6? At $1K Each
How many total Cats on a 2003 MPV LX, dealer is telling me 6? At $1K each. Over 150K miles on it, new car time?
Mazda Mpv 2001 Do You Have To Pull The Engine To Replace The Head Gasget
Have 2001 Mini Van -mazda.. My Oil Light Comes On When I Brake, But Not Whe...
was told by buys that installed new oil pan , after i took it in to them ( the light kept coming on)that i needed a new engine... well i cant do that right now-so i use lucas w my oil and check it con...
Older Mazda MPV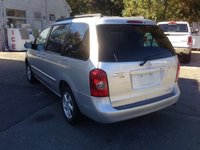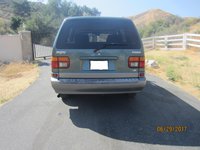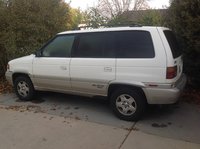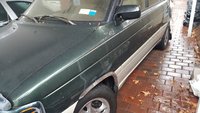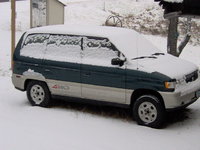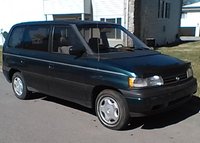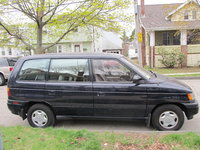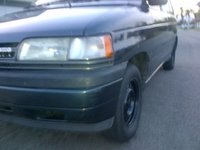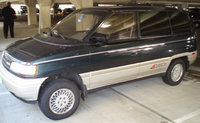 Mazda MPV
Overview
The Mazda MPV was one of the earliest Japanese vans to reach the U.S. market, and among the first to be designed specifically for North American buyers. Built from the ground up and based on Mazda 929 sedan's platform, the MPV was a rear-wheel drive vehicle from its introduction in 1989 until 2000, when it became a front-wheel-drive. It also was available in both two-wheel drive and four-wheel drive until its redesign in 2000.
One element that distinguished the MPV from its competition was its hinged rear door, on the passenger side, rather than a sliding door. In 1996 Mazda added a fourth hinged door behind the driver's-side door. The hinged rear doors remained until the MPV's redesign in 2000, when they were replaced with sliding doors. In late-model vehicles, power sliding doors were available as either standard features or options, depending on the trim package.
Through most of its history, the MPV was considered to be underpowered by many. The earlier models were powered by either a 121-horsepower, 2.6-liter four-cylinder engine or a 150-horsepower, 3.0-liter V6. Power was steadily increased through the years, but it wasn't until a 200-horsepower 3.0-liter V6 engine was dropped under the hood in 2002 that the MPV was considered adequately powered.
Throughout the 1990s and into the 21st century, the MPV was updated but its size and shape remained essentially unchanged. This allowed some competitors' vans to exceed the MPV in size, power, and features. But there were many drivers who appreciated the MPV for what it was -- a small yet versatile minivan. Drivers noted that, for the most part, the MPV was a reliable vehicle that handled well and had plenty of room for people and cargo. It was also considered to be a good value. As Mazda continued to make upgrades to the minivan, it gained a sportier look and more nimble handling, but it has remained a true minivan up to the current model year.