Mazda B-Series
Model Overview
Used Mazda B-Series
Mazda B-Series Questions
Need To Replace My Engine
I have a 1999 Mazda B2500 PU with a 2.5 L engine that has 8 spark plugs. The engine stopped working in February this year and I am looking for another engine to put in this truck. I am wanting to ...
Do You Ship Across The The Country
Gas Smell In Oil, 1997 Ford 2.3 4cyld Only 44,000 Miles On It?
Mazda truck with ford engine. Either a stuck injector or fuel pressure regulator? Since I don't really no how long it has been drivin with gas in the oil there's a good chance there is some damage? ...
I'm Putting Dual Exhaust On My 1997 Mazda B2300 With A Ford 2.3L
I got the crazy hair the other day to put dual exhaust on my little pickup. Long story short, Will it affect the motor at all if I cut the catalytic converters out? Its got 2 Oxygen sensors on it. ...
Older Mazda B-Series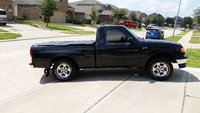 2000 Mazda B-Series reviews: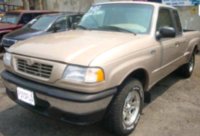 1999 Mazda B-Series reviews: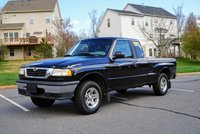 1998 Mazda B-Series reviews: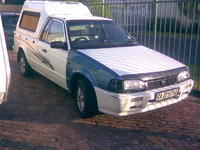 1997 Mazda B-Series reviews: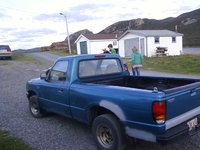 1996 Mazda B-Series reviews: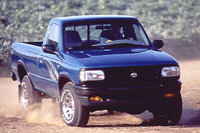 1995 Mazda B-Series reviews: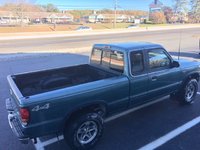 1994 Mazda B-Series reviews: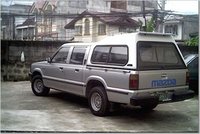 1993 Mazda B-Series reviews: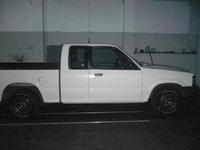 1992 Mazda B-Series reviews: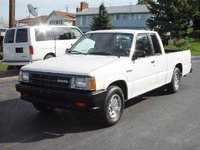 1991 Mazda B-Series reviews: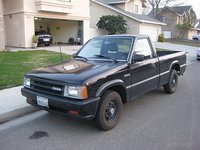 1990 Mazda B-Series reviews:








Mazda B-Series
Overview
A light, compact pickup truck, the Mazda B-Series has been sold in North America for more than two decades, and actually had its origins in the mid-1970s, when Mazda starting building compact pickup trucks for Ford. In the 1980s, Ford decided to launch its Ranger series, based on the platform originated by Mazda, while Mazda split away to launch its B-Series line of compact pickup trucks.
Though never as popular as trucks built by Ford and other foreign automakers such as Toyota, the Mazda B-Series trucks have been solid, reliable, and well-built throughout their run, garnering a large number of loyal fans and buyers.
Througout most of its run, the B-Series has been available with both standard and extended (Cab Plus) cabs, as well as in two-wheel-drive and four-wheel-drive versions. Engines have ranged from an 85-horsepower, 2.2-liter (2200 cubic centimeters) four-cylinder engine to the current 207-horsepower, 4.0-liter V6, which is the largest, most powerful engine available for the B-Series.
A few words about nomenclature. Throughout its run, the B-Series trucks have taken their name from their engine size, so trucks with the 2.2-liter (2200cc) engine became the B2200, while trucks with the 3.0-liter engine (3000cc) became the B3000, and trucks with the 4.0-liter (4000cc) engine became the B4000, and so forth. Trim packages included the SE, SX, Dual Sport, and Troy Lee versions (the latter named for a designer of extreme-sports and racing equipment).
Initially standard features for the B-Series trucks were sparse, but they have been expanded through the years, with rear-wheel anti-lock brakes becoming an important standard feature. In the 1990s, extended cabs received four doors, with current models featuring rear-hinged rear doors that can be opened only when the front doors are open.
The truck also has seen a few name changes through the years. Initially known as the B-Series, it became simply the Mazda Truck for a couple of years, from 2002 to 2003, before being rebadged as the Mazda B-Series Truck in 2004.