Lexus GS Hybrid
Model Overview
Lexus GS Hybrid Cars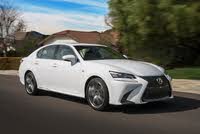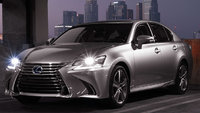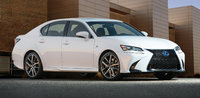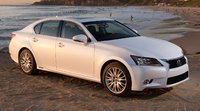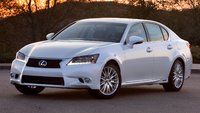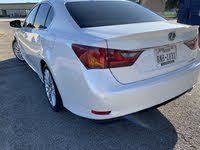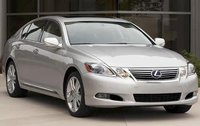 2011 Lexus GS Hybrid reviews: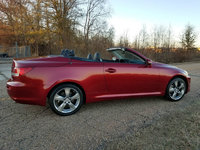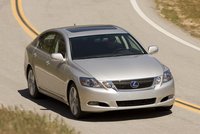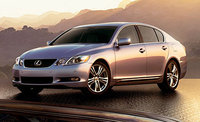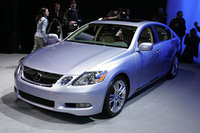 2007 Lexus GS Hybrid reviews:
Questions
How Much Should Lexus Gs450h At 46000 Miles Cost?
How much should Lexus gs450h at 46000 miles cost? Is it worth buying? And any other advices?
I Am Looking At Buying A 2009 Lexus GS450H, But It Has A Lot Of Mileage On ...
Shipping To Oman Is Available
Lexus GS Hybrid
Overview
"Performance hybrid?" That's right. New Lexus technology found in both the GS sedan and RX sport utility aimed to change the stigma attached to hybrids. The GS 450h was the world's first rear-wheel-drive performance hybrid sedan. The 450h utilized the same sleek fastback-style body of the GS 430, but a peak under the hood revaled an automotive marvel.
The GS 450h power plant is a 3.5 liter V-6 coupled with an electric motor. Power delivery is supported by a continuously variable transmission: a computer-controlled system which is freed from gear ratio limitations, allowing for smoother shifts. A little perspective: the gas-powered 2007 GS 430 makes 290 horsepower, which is certainly sufficient. The gas/electric 2007 GS 450h has 339 horsepower, thanks to this technology. Off the line, the 450h beats the 430 to 60 mph by half a second (5.2 verses 5.7). Gas mileage may seem a little lower that what might be expected for a hybrid, at 25/28 mpg. Lexus claims that the system could have been tuned for better fuel efficiency, but the GS was a performance car. Keep in mind that a comparable performer could be expected to consume fuel at about twice that rate.
Find great deals from top-rated dealersTM
Search