Kia Sephia
Model Overview
Kia Sephia Cars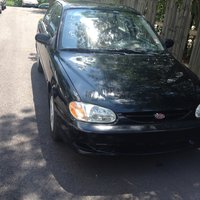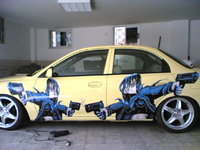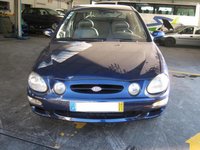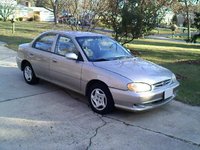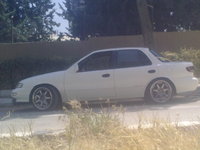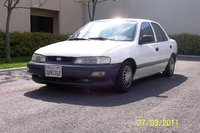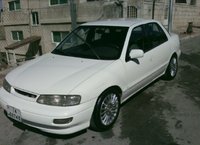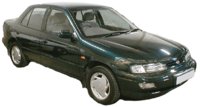 Questions
Manual Transmission Clutch Issues
My car will shift fine and go into gear for a little bit and then it acts like it goes into gear but the engine just revs. Is this a clutch issue or a tranny issue. The car was fine and then i park...
WHAT New Complete Shock And Mount Could Be Used..in The Front Of KIA SEPHIA...
SHOCKS AND SHOCK MOUNT OF KIA SE[PHIA ...WAT COULD BE USED TO UPGRADE
Electrical
Replaced fuel pump and filter, fuel pump is not working, I was told that it's electrical,!If so,is this repairable and at about what cost?
Kia Sephia, 2001 LS Keeps Losing Power Intermittently.
Hi my Kia has had the battery and alternator replaced and it is still losing power when the a/c is- absolutely NO power. It has coded out as voltage problem, transmission sensor, and air conditione...
Battery Possition
Needed to know if the positive cable to the battery runs from the back (firewall) to the front or vise versa?
Kia Sephia
Overview
The Sephia is notable for being the first car sold under the Kia name in the U.S. The number two Korean automaker used a brilliant marketing campaign, introducing the Sephia in 1994 one region at a time in the western U.S. and gradually expanding across the nation, gaining word of mouth along the way. The Kia Sephia was a compact economy car, sold at a very low price point to attract first-time buyers or families on a budget.
The Sephia came initially as a sedan with a 1.5 or 1.6-liter engine and not much horsepower or standard features. Three trim levels were available, but power features were only offered on the highest one and air conditioning was optional on all. But the Sephia's intent was to be a cheap mode of transport and not a home away from home.
Through its eight-year history, the Sephia made upgrades, expanding the interior room, adding a bigger 1.8-liter, 220-hp engine, and making air conditioning standard on this top-end trim. Rear seats split 60/40 to allow more cargo room in the tiny car. The Sephia did come with good safety features, however, something Kia has always emphasized.

It unfortunately suffered from many reliability problems, and many owners found they were spending more time and money on repairs than they actually spent for the car. Kia did its best to improve on the compact sedan, and later models proved safer and better outfitted. The Sephia was retired after 2001, to be replaced by the Spectra.