GMC Sierra 3500
Model Overview
Used GMC Sierra 3500

Used 2006 GMC Sierra 3500 For Sale
| | |
| --- | --- |
| | 1 GOOD Deal |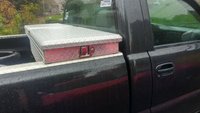 Used 2004 GMC Sierra 3500 For Sale
| | |
| --- | --- |
| | 3 GOOD Deals |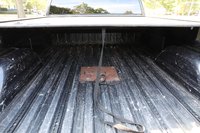 Used 2003 GMC Sierra 3500 For Sale
| | |
| --- | --- |
| | 2 GOOD Deals |
GMC Sierra 3500 Questions
Spark Plugs
What's the spark plug gap on this truck
1991 Gmc Sierra 3500 7.4l Engine Turns Over Won't Start
A re-occurring issue with this truck. I'm sure if I change the ICM again it will start right up. just looking for additional information. The ones I replace always test good at the local Autozone. May...
Stalling Out
My gmc 3500 will start up in the morning just fine. As I start to drive after a few miles it loses all fuel and dies. Then I try to start it and it just cranks and cranks and finally will start bu...
I Am Having A Too Fast Idle. Hard To Make Engine Slow Down At Stops.
I have a 2000 GMC 3500, 5.7 engine when you first start up, you get 1500rpm, then it eventually goes down to 750 rpm. When you come to a stop at lights,seems to take forever to get down to 750. Then...
What Transmission Will Work In My Gmc 3500 4x4 Diesel?
Older GMC Sierra 3500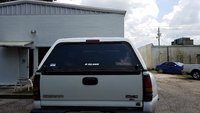 2001 GMC Sierra 3500 reviews:





1998 GMC Sierra 3500 reviews: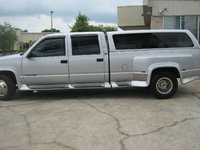 1997 GMC Sierra 3500 reviews: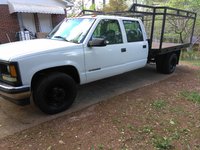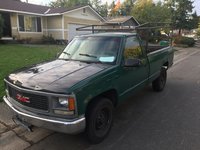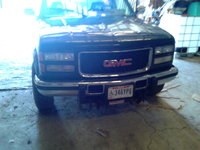 1994 GMC Sierra 3500 reviews: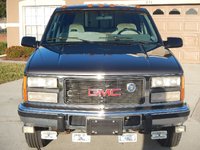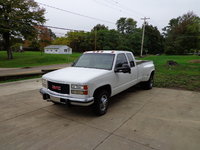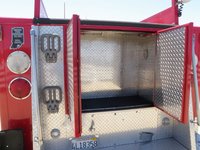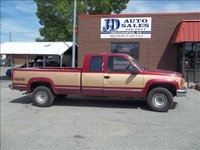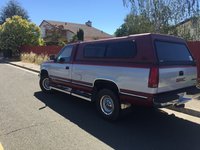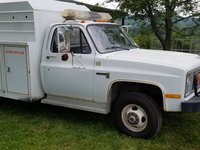 GMC Sierra 3500
Overview
Thar's silver in them thar hills. Or at least a bit of Silverado in the Sierras. The GMC Sierra is a heavy-duty work truck version of its more luxurious Chevy Silverado sibling, and together, the pair outsell the Ford F-Series of pickups. The 3500 is the one-ton version and first appeared on the market in 1988 initially in three trim levels (SL, SLE, and SLT) and a variety of cab lengths, from the one-row Regular to the two rows in both Extended and Crew Cabs. The workhorse was available in either rear-wheel or four-wheel drive with a choice of V8 engines.
Besides its extra heft and towing capacity of up to 12,000 pounds, the Sierra 3500's main distinction from the 1500 and 2500 was the availability of either single or dual rear wheels. The first generation saw few changes beyond minor styling tweaks until 1998. From 1999 to 2000, the 3500 was known as the Classic. Its third generation lasted until 2006, where it added a Work Truck designation and offered three powerful V8s -- a 300-hp 6.0, a 330-hp 8.1, and the preferred 6.6 turbodiesel Duramax paired with a smooth and responsive Allison 6-speed auto tran. The Duramax gained horsepower over the past few years and by 2007, it hit 365-hp and 660 lb-ft of torque.
Though not as upscale as the Silverado, the Sierra 3500 did combine creature comforts with its utilitarian muscle in the SLT trim, which included power features and leather upholstery. Though most owners praised the interior roominess and excellent hauling performance of the 3500, many were disappointed by the outdated, plastic interior. A revamped Sierra 3500 in 2007 addressed these concerns by adding more refined materials for both the hard surfaces and the seats. Both the 6.0 and 6.6 V8 upped their horsepower and torque ratings. The 2007 Sierra 3500 was also renamed the 3500HD, though a 3500 Classic work truck was still offered.