GMC Envoy XL
Model Overview
Used GMC Envoy XL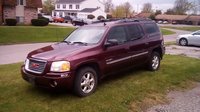 Used 2006 GMC Envoy XL For Sale
| | |
| --- | --- |
| | 11 GOOD Deals |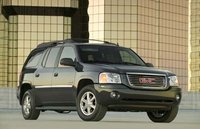 Used 2005 GMC Envoy XL For Sale
| | |
| --- | --- |
| | 6 GOOD Deals |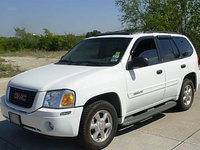 Used 2004 GMC Envoy XL For Sale
| | |
| --- | --- |
| | 8 GOOD Deals |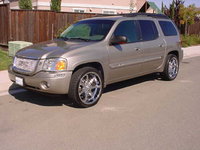 Used 2003 GMC Envoy XL For Sale
| | |
| --- | --- |
| | 2 GOOD Deals |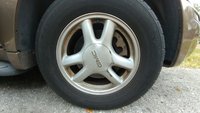 Used 2002 GMC Envoy XL For Sale
| | |
| --- | --- |
| | 1 GOOD Deal |
GMC Envoy XL Questions
Car Overheating
My car still over heating change the pump the thermostat and the rediator and the cooling sensor and still does overheat
03 Envoy
Ok so i had a bad alternator and i guess bad battery but yet i replace both of them and fuses are good too . So when i drive my gauges turns off and then the car does . My question is whats pulling...
03 Gmc Cranks Wont Start
03 gmc envoy cranks wont start. Replaced fuel pump, ignition swicth, still not getting power to the pump
Envoy 2004 Had Differential Oil Changed 2017 Put On 40,000 Kl . Do I Need T...
Had differential oil changed last year & I have put on 40,000 since then. Do I need to change again this year
Trans?
Front passenger wheel off and on jack stand. Vehicle is in 4 Hi. Should my axle still turn? Why isn't it Locked in the trans?
GMC Envoy XL
Overview
Think of the Envoy XL as a longer, stronger version of the popular Envoy SUV. Introduced in 2002 and retired in 2006, the XL increases the Envoy's seating capacity from 5 to 7. The powertrain started out as a 4.2 L, 270 hp I6 and increased to 291 hp in the end, with the XL Denali upping the ante to a 5.3 L, 300 hp V8.
Increased passenger capacity leaves less room for cargo, with the XL handling a minimum of 23.4 cubic feet as opposed to the 43.7 cubic feet in the regular Envoy. Expect to get around 14 mpg in the city and 20 on the highway.
While the Envoy XL no longer exists, its spirit lives on in the Acadia that GMC introduced in 2007.