Ford Freestar
Model Overview
Used Ford Freestar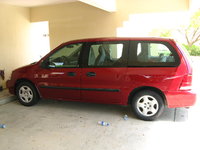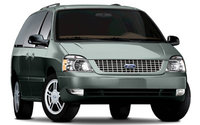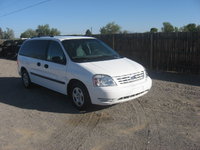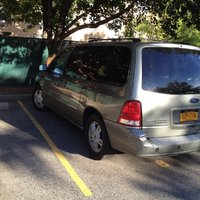 Ford Freestar Questions
What Would Cause The Radio To Go To AM At Night & The Odometer Switches Fr...
bought it new...this also happened in my 2001 windstar...baffled & frustrated!....i turn off the radio and heater when i get home from work (~ 6 or 7 pm)...next morning, the car barely turns over...n...
Lights On Panel
All my lights on panels stay on. Outside lights work but it's not notifying me inside. Gas gauge is not working. Checked all fuses and they're good.
2005 Ford Freestar A/C Working In Back Not In Front.
I have a 2005 Ford Freestar, The A/C started blowing warmer on the drivers side, but ice cold on the passenger side. Now it blows warmer on both the passenger and drivers side, but still ice cold i...
2005 Ford Freestar Tire Size That Fit
WILL 265-70-16 TIRES FIT MY 2005 ford freestar? it calls for 235-60-16
Looking For A Cooling Diagram For A 2007 Freestar
Neighbors started smoking and smelling like antifreeze. So she pulled up and asked me to take a look at it. Her reserve reservoir was completely empty. As I didn't have any extra, I filled her rese...
Ford Freestar
Overview
The Ford Freestar was launched in 2004 as a successor to Ford's Windstar minivan. The Freestar had a few strikes against it out of the gate: the market for family transportation had been dominated by SUVs for some time, and the minivan was seen as clunky and old-fashioned; rising gas prices made the Freestar's lack of fuel efficiency a real negative with potential buyers; and the Freestar just wasn't that interesting-looking a vehicle.
Where the Freestar could potentially have made more of a splash, though, was in its innovative safety features. In response to concerns about rollover and crash safety, Ford re-engineered the old Windstar model and incorporated state-of-the-art safety features. Four-wheel anti-lock disc brakes with a proprietary anti-skid system were standard on all trims, for instance; side guard airbeams helped the Freestar earn top scores on government and private crash tests; and an optional side-curtain airbag system provided superior protection to drivers and passengers throughout.
Here's the question about the Freestar: is it a minivan? A wagon? Some kind of SUV/minivan blend? Ford really didn't quite know how to market this vehicle, which may be one of the reasons the Ford Freestar never caught on with the American buying public.
Rumor has it that 2007 will be the last model year for the Ford Freestar; its sister vehicle, the Mercury Monterey, has already been discontinued. Automotive writers predict that the Freestar will be replaced by one of the 'people mover' models (based on a Volvo platform) that have been in the works at Ford for a while.
Find great deals from top-rated dealersTM
Search