Ford Freestar
Model Overview
Used Ford Freestar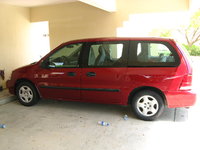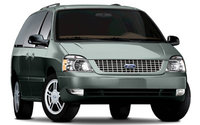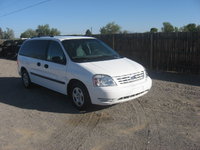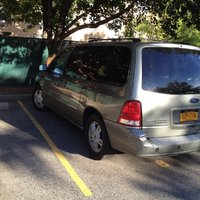 Ford Freestar Questions
Does A 2005 Ford Freestar Have A Coolant Sensor
When driving the temp gauge moves to hot. I popped the hood there was nothing overheating and nothing smelt like it was overheating. I was told to change the temperature coolant sensor. Does this year...
2004 Foed Freestar Minivan
After giving this vehicle a tune-up, the minivan has alot of power. But when the acceleration reaches like 45-50 mph. Then, it starts to "chug". And the whole dash starts to shake. Someone told us...
Transmission
which transmission is in it 2006 4.2 liter sel thank you
Car Dies Without Warning While Driving - 2005 Ford Freestar - 32,000 Miles....
Car dies without warning while driving - 2005 Ford Freestar - 32,000 miles. Happen only 2 times while driving on the freeway. All power shuts down - all warning signals light up. Lose power steering...
POWER WINDOWS ON 2005 FREESTAR
CAN YOU LOCKOUT POWER WINDOWS ON 2005 FREESTAR ? (FOR PET A/C)
Ford Freestar
Overview
The Ford Freestar was launched in 2004 as a successor to Ford's Windstar minivan. The Freestar had a few strikes against it out of the gate: the market for family transportation had been dominated by SUVs for some time, and the minivan was seen as clunky and old-fashioned; rising gas prices made the Freestar's lack of fuel efficiency a real negative with potential buyers; and the Freestar just wasn't that interesting-looking a vehicle.
Where the Freestar could potentially have made more of a splash, though, was in its innovative safety features. In response to concerns about rollover and crash safety, Ford re-engineered the old Windstar model and incorporated state-of-the-art safety features. Four-wheel anti-lock disc brakes with a proprietary anti-skid system were standard on all trims, for instance; side guard airbeams helped the Freestar earn top scores on government and private crash tests; and an optional side-curtain airbag system provided superior protection to drivers and passengers throughout.
Here's the question about the Freestar: is it a minivan? A wagon? Some kind of SUV/minivan blend? Ford really didn't quite know how to market this vehicle, which may be one of the reasons the Ford Freestar never caught on with the American buying public.
Rumor has it that 2007 will be the last model year for the Ford Freestar; its sister vehicle, the Mercury Monterey, has already been discontinued. Automotive writers predict that the Freestar will be replaced by one of the 'people mover' models (based on a Volvo platform) that have been in the works at Ford for a while.