Ford Econoline Cargo
Model Overview
Ford Econoline Cargo Cars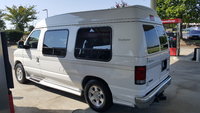 2006 Ford Econoline Cargo
2006 Ford Econoline Cargo reviews: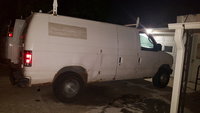 2005 Ford Econoline Cargo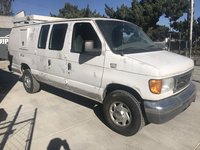 2004 Ford Econoline Cargo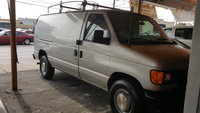 2003 Ford Econoline Cargo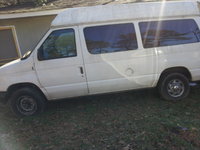 2002 Ford Econoline Cargo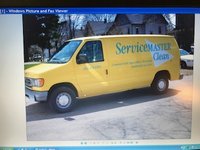 2001 Ford Econoline Cargo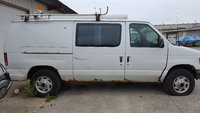 2000 Ford Econoline Cargo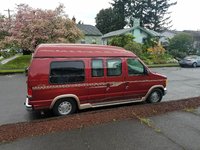 1999 Ford Econoline Cargo
Questions
2005 Ford E150 Econoline
1 down vote favorite hope someone can help with this. I have what seems to be a strange problem. When accelerating to at least 2400 RPM in 1st gear and then completely removing my foot from the gas,...
I Have A 91 E350l
I'm not getting any fuel, It was running shut it down about two weeks latter it wont start. I tried the fuel shut off That didn't work How do I check the fuel pump to see if it is working
007 E150 Cargo Van-4.6 L V8 Engine
out on the road on a slight hill incline if you throttle the gas the engine want to stumble some, later at higher speeds it seems to smooth out. Driving under 45- 50 MPH it seems to run properly. A...
Why Won't My Ford E 250 Cargo Van Crank Over???
Ford 2004 E250 Cargo van won't crank over once its been ran for a while and gets hot. Later that evening when cooled off it will start and run just fine????
Fuel Pump Reset Switch
Is there a fuel pump reset switch on a 1991 Ford Ecnoline Van,and if so where is it located?
Ford Econoline Cargo
Overview
The Ford Econoline Cargo is a fleet of full-size commercial vans based on the consumer E-Series. Like these, it shares a platform with Ford's best-selling F-Series trucks.
Today's Econoline Cargo feels much more like a consumer ride than the bone-rattling boxes of the past. Although creature comforts are scant by the standards of, say, luxury SUVs, they're miles ahead of the Econolines of the 1970s and 80s.
Safety features have been upgraded to match. Driver and passenger-side airbags are standard, along with adjustable three-point restraint seat belts. Four-wheel anti-lock disc brakes are also standard features on the Econoline Cargo.