Ford Econoline Cargo
Model Overview
Ford Econoline Cargo Cars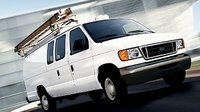 2007 Ford Econoline Cargo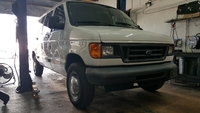 2006 Ford Econoline Cargo
2006 Ford Econoline Cargo reviews: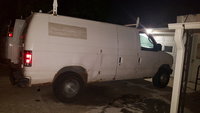 2005 Ford Econoline Cargo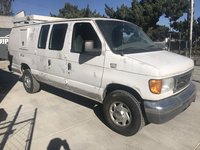 2004 Ford Econoline Cargo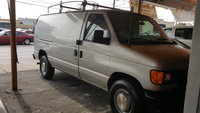 2003 Ford Econoline Cargo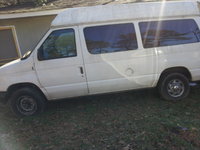 2002 Ford Econoline Cargo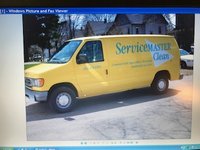 2001 Ford Econoline Cargo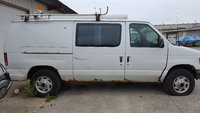 2000 Ford Econoline Cargo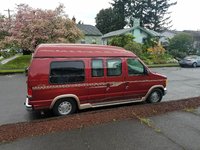 1999 Ford Econoline Cargo
Questions
1996 Ford E150 V8 5l. Will Start Only If Check Engine Light Is On In The O...
I have a E150 with 113K miles. up until 6 weeks ago it was extremely reliable. One day warm, the van would crank but would not start. After four attempts it started right up and ran find for two w...
Fuel Pump Reset Switch
Is there a fuel pump reset switch on a 1991 Ford Ecnoline Van,and if so where is it located?
2000 E-250 Ran Out Of Gas Won't Start Now Put 6 Gallons Gas Used Ether New ...
2000 E-250 ran out of gas won't start now put 6 gallons gas used either and also gum out carb cleaner(does fire,will not stay running),new battery new fuel pump relay,in line fuel filter(not install...
What Can Cause Oil In Coolant In 2006 E 250 Gas Engine
2010 E-350
I own a 2010 E-350, is there a locker from a F-350 that will fit my E-350
Ford Econoline Cargo
Overview
The Ford Econoline Cargo is a fleet of full-size commercial vans based on the consumer E-Series. Like these, it shares a platform with Ford's best-selling F-Series trucks.
Today's Econoline Cargo feels much more like a consumer ride than the bone-rattling boxes of the past. Although creature comforts are scant by the standards of, say, luxury SUVs, they're miles ahead of the Econolines of the 1970s and 80s.
Safety features have been upgraded to match. Driver and passenger-side airbags are standard, along with adjustable three-point restraint seat belts. Four-wheel anti-lock disc brakes are also standard features on the Econoline Cargo.