Ford Aspire
Model Overview
Ford Aspire Cars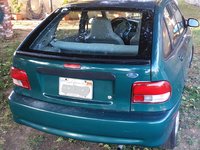 1997 Ford Aspire reviews: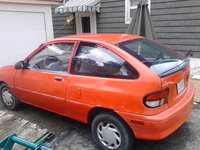 1996 Ford Aspire reviews: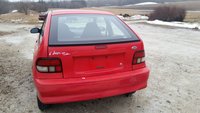 1995 Ford Aspire reviews: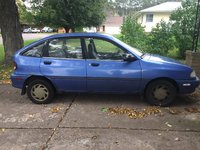 1994 Ford Aspire reviews:
Questions
In Drive, Idle
97 aspire runs very smoothly until you stop, in drive, viberates when stopped. almost like it wants to die but still runs smooth. just had timingkit and water pump replaced.thank you
Buying A Aspire
Does anybody have a 90' Ford aspire for sale cheap
Comparison
I want to buy maruti baleno or Ford aspire , which one will be better in petrol as I know one is hatchback and one is sedan class. But wanted to know which one will be better in terms of driving in...
What Is The Average Mile Life?
My baby is at 1500000 its good minus no radio no ac. Check engine light won't go away and airbag light but heater is awesome and I just want.to know how much life she has to go.
No Spark
let it sit too long in cold wet, jump battery,tring to start but no spark
Ford Aspire
Overview
The Ford Aspire was an interesting, if perhaps misguided, attempt by the folks at Ford to capitalize on the subcompact craze that gripped the rest of the world, especially Europe and Asia, in the 1990s. The Aspire never made much of an inroad in North America, though, so the life of the model line was short-lived.
Designed by Mazda, the Aspire replaced the Festiva as Ford's entry-level minicompact offering. The Ford Festiva had not managed to capture much market share in a climate dominated by big SUVs and ever-expanding sedans; the Aspire brought some solid engineering and a shapely, if basic, look to the table.
Still, in a market where bigger was better and power was all, this little car and its 4-cylinder, 63-horsepower engine just didn't catch drivers' imaginations. It's kind of a shame, too: where the Aspire really shone was in fuel efficiency, with an EPA estimated mileage per gallon of 29 city, 34 highway. Perhaps the Aspire was just ahead of its time?