Ford Aerostar
Model Overview
Ford Aerostar Cars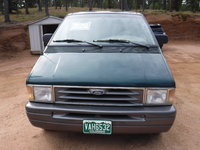 1997 Ford Aerostar reviews: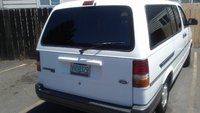 1996 Ford Aerostar reviews: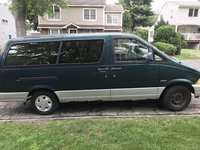 1995 Ford Aerostar reviews:

1994 Ford Aerostar reviews: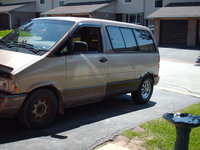 1993 Ford Aerostar reviews: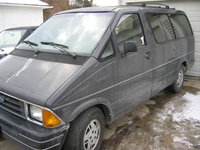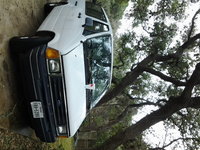 1991 Ford Aerostar reviews: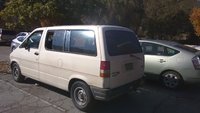 1990 Ford Aerostar reviews:




Questions
1997 Ford Aurostar
I replaced the intake manifold gasket, fuel injectors, fuel pressure regulator. After put together it wont start. Cranks. Getting plenty of spark.
Looses Power
While driving either uphill, downhill or level ground my van will loose power between 50 and 60 mph. Sometimes I can feather the gas pedal and it will pick up speed again and sometimes I have to pu...
Timing Belt Replacement
I want to know how can I tell if my van is out of timing. My vehicle won't start so I can not use a timing gun
I Have A Problem With The Fuel Pressure Regulator. It Keeps Leaking Gas Th...
I've gone thru three fuel pressure regulators, and gas starts leaking after 10 - 15 minutes of driving. After the first regulator, I thought it was the fuel pump. Changed it, and at the same time ...
1996 Ford Aerostar XLT Passenger Van
I have a 1996 aerostar xlt van and it is out of transmition fluid I found out today but before I knew that I was driving it and having problems like at first I would be stopped at a red ligh...
Ford Aerostar
Overview
Launched in 1985, the Aerostar was Ford's first entry into the minivan market. Like its popular Econoline panel vans, the Aerostar was built on a truck chassis: the upside of this was rugged durability, but the downside was a less agile feel than many other minivans of the day.
The Aerostar's design reflected the futuristic look that was popular in the mid '80s. Its front end seems almost reminiscent of the early space shuttles, a resemblance Ford capitalized on in its advertising.
Unfortunately, the Aerostar's safety and recall record was a little too reminiscent of the space shuttle's. Issues with the electric system and with the transmission, especially in the 1990s, led to pretty extensive recalls on some models.

Still, if you've got a good Aerostar, it seems to live forever. The sturdy body construction and solid platform make this reliable and functional transportation.

The Aerostar began to be phased out in favor of the Windstar in 1995; 1997 was the last model year for the Ford Aerostar minivan.