Ford Aerostar
Model Overview
Ford Aerostar Cars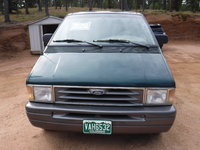 1997 Ford Aerostar reviews: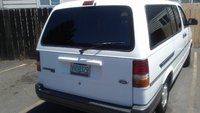 1996 Ford Aerostar reviews: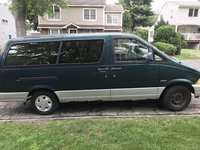 1995 Ford Aerostar reviews:






1994 Ford Aerostar reviews: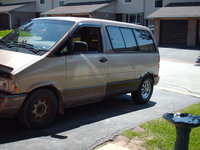 1993 Ford Aerostar reviews: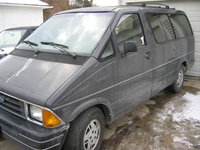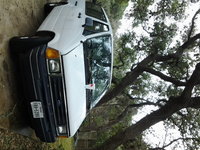 1991 Ford Aerostar reviews: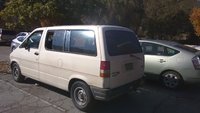 1990 Ford Aerostar reviews:









Questions
Starts But Stalls When I Put It In Gear
So every time I start my aerostar it will idle but when I try to put it in gear it stalls out and then I can't get it to turn back over for most of the day
Batter Post Replacement 89 Aerostar
Trying to replace the corroded battery posts on my friends 89 Aerostar and I cannot find where they connect. The pos post appears to connect to the right of the battery, but the neg looks like spli...
Vehicle Codes
What is the codes for speed sensor
Side Door Is Jammed Shut
I can't open the side door
Drivetrain Clunks In Reverse Gear
Ford Aerostar
Overview
Launched in 1985, the Aerostar was Ford's first entry into the minivan market. Like its popular Econoline panel vans, the Aerostar was built on a truck chassis: the upside of this was rugged durability, but the downside was a less agile feel than many other minivans of the day.
The Aerostar's design reflected the futuristic look that was popular in the mid '80s. Its front end seems almost reminiscent of the early space shuttles, a resemblance Ford capitalized on in its advertising.
Unfortunately, the Aerostar's safety and recall record was a little too reminiscent of the space shuttle's. Issues with the electric system and with the transmission, especially in the 1990s, led to pretty extensive recalls on some models.

Still, if you've got a good Aerostar, it seems to live forever. The sturdy body construction and solid platform make this reliable and functional transportation.

The Aerostar began to be phased out in favor of the Windstar in 1995; 1997 was the last model year for the Ford Aerostar minivan.