Dodge Raider
Model Overview
Dodge Raider Cars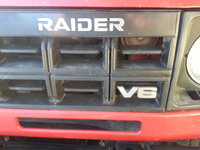 1989 Dodge Raider reviews: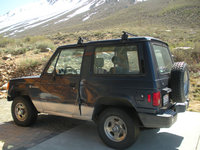 1988 Dodge Raider reviews: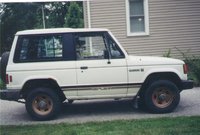 1987 Dodge Raider reviews:
Questions
What Raider Do You Have?
I always find it interesting when I see or hear of other Raiders in existance. In Canada, there are very few of these machines left. Mine is a 1989 V6 with the 5-speed (V5MT1), Blue (actually, the c...
I Have An '89 Dodge Raider- It's Been Sitting For A Year And A Half. Took I...
Frame Or Unibody
was the first generation dodge raider (pajero etc...) a unibody or a frame thanks Terry
Dodge Raider Need Fuel Filler Hose Any Body Know If You Can Use Other Vehic...
fuelfiller hose is cracked at tank .can't locate any parts place that has this part.
How Difficult Is It To Locate Engine For An 89 Dodge Raider
I love my Raider but it has been sitting for a few years waiting to get a new engine. Couldn't pass smog in CA because of white smoke. The repairman said that parts are hard to find and to junk it...