Dodge Neon
Model Overview
Used Dodge Neon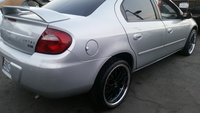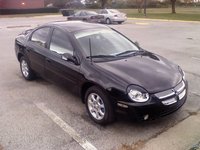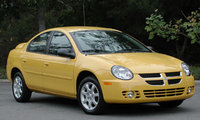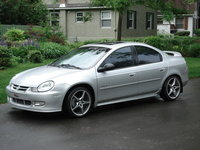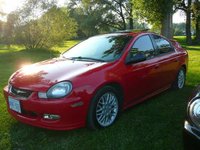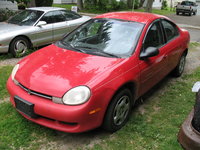 Dodge Neon Questions
2003 Srt4 Neon
I have a 2003 srt4 that will only run good if i use the coil pack thatvi bought the car with. But ill will be driving the car and the carvwill throw the engine light on and ill get a p0352 code pri...
Help
Red light dot size pencil eraser on top of the engine what that mean
2004 Dodge Neon SXT Won't Start. Red Light On.
Crank position sensor replaced. MAP sensor replaced. Plugs and wires done. Battery is good. Neutral switch and range end switch replaced. Just did the flex plate. Doesn't even attempt to turn ove...
2005 Dodge Neon Stalls Around 2000 RPM When Warmed Up
I have an 05 Dodge Neon I can drive it around for 15-20 minutes and then park for a little bit and then when I go to leave my car will not go over 2000 RPM The RPMs drop once they hit about 2K and t...
Anyi Theft System
2004 Dodge Neon wont start anti theft light is showing on my Dash when I start car car Chimes once and 20 seconds later Chimes 5 times I change the ignition do I need to reset my key what is the p...
Older Dodge Neon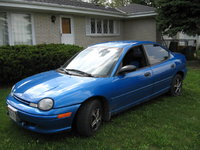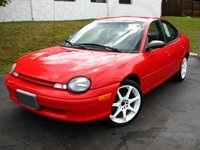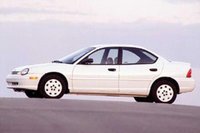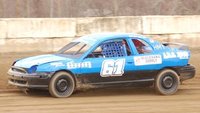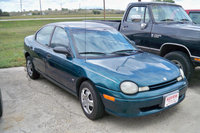 Dodge Neon
Overview
The Neon never really got a fighting chance. Introduced in 1995 as both a Dodge and Plymouth (it replaced the Shadow and Sundance) this four-door sedan or two-door coupe subcompact was always considered second-class to the Civic or Corolla. It had its fair share of mechanical problems in its first years that aggravated many buyers, but what is not well known is that the Dodge Neon was faster, roomier, and sportier than any of its competition for many years.
It initially offered a unique twin-cam engine in its Sport coupe that made the Neon fly at the slightest touch of its gas pedal. The cab-forward design, which lengthened and widened the wheelbase by bringing the wheels farther out to the edges of the car, added stability and extra interior room. The backseat, while not spacious, was much more comfortable than other subcompacts, offering more legroom and headroom.
A subcompact is all about affordability, because it is oftenthe first car choice for most people. But the Neon seemed to be more focused on performance and style as well, offering sport packages and trims, which made it popular early on because it was so fun to drive. As a result, it never offered many creature comforts, and as other subcompacts did, drivers gravitated towards those cars. Over the years, it fell more in line with other subcompacts and dropped its sport trims and its coupe, but a reputation for unreliability left the Neon still struggling to prove its worth.
The Dodge Neon's biggest selling points always remained its roomy interior and its powerful engine. Handling was smooth, easy, and agile, and it tackled snow and wet roads surprisingly well. Despite Chrysler's attempts to fix problems such as head gasket failures, excessive wind noise, and options packages, the Neon never quite got it right in those departments.