Dodge Magnum
Model Overview
Used Dodge Magnum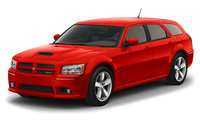 Used 2008 Dodge Magnum For Sale
| | |
| --- | --- |
| | 1 GOOD Deal |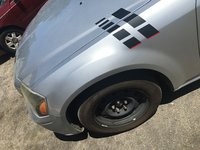 Used 2007 Dodge Magnum For Sale
| | |
| --- | --- |
| | 3 GOOD Deals |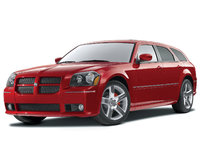 Used 2006 Dodge Magnum For Sale
| | |
| --- | --- |
| | 9 GOOD Deals |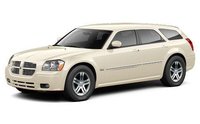 Used 2005 Dodge Magnum For Sale
| | |
| --- | --- |
| | 15 GOOD Deals |
Dodge Magnum Questions
Rough Idle And Stalling 2.7 Dodge Magnum
2006 Dodge Magnum. 2.7 v6.. it has a rough idle and wants to stall out if it idles in drive for too long and when shifting to reverse. No acceleration. Also a hissing sound from passenger side of ...
Car Trouble
Battery light came on in my car so I got a new battery and the light still came on my car just quit
What Motors Are Interchangeable For A 2008 Dodge Magnum Play
What engines are compatible to a 2008 Dodge Magnum
2006 Magnum Sxt
My wife would like to replace the entire roof of her sxt, thwre is not a sun roof...just the metal. Its got rust on 2 back corners..a local shop has the car, and cannot replace due to unavailability...
Stalls Out Of Nowhere
My car stalls at least 20 times a day. I've changed fuel pump fuel sending unit spark plugs throttlebody cleaned injectors tried using 93 octane 89 octane and ethanol free gas still stalling
Older Dodge Magnum

1979 Dodge Magnum reviews: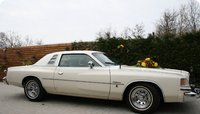 1978 Dodge Magnum reviews:
Dodge Magnum
Overview
Like the Phoenix rising from its ashes, reborn into something greater and even more powerful, the wood-paneled boxy station wagon driven by Mike and Carol Brady died long ago and was recently reborn as the Hemi-driven Dodge Magnum.
The Dodge Magnum originally appeared on the market back in 1978 as a replacement for the plain-Jane Charger SE. Initially a two-door coupe housing a V8 engine, the Magnum was the last Dodge to compete on the racing circuit. The first generation was and still is loved by nostalgic Mopar fans, as it represents the last of a classic era, but bears little resemblance to the current crossover vehicle. Only the name remains the same.
Looking to provide the utility and functionality of an SUV in the body of a family car but with the engine power and acceleration of a sports racer, Dodge created the new Magnum in 2005 to offer a faster, sexier, and more fuel-efficient alternative to the SUV. With its top-of-the-line model sporting a 5.7-liter, 340-horsepower V8 Hemi, the Magnum can move. But its longer wheelbase and rear-wheel drive also offer more balanced and firmer handling, better control on curves, and a quiet ride. Inside, the extended wheelbase means a lot more legroom for backseat passengers.
Outside, the second-generation Magnum looks like no other car on the market. With its unique rear tapering and wheel wells that jut out aggressively, this car exudes power and menace on the highways. Owners rave about its style and how fun it is to be behind the wheel of a Magnum. The interior room and gas mileage (17/24) also rate well. There are few major complaints, and most of those have to do with the interior design.