Dodge Intrepid
Model Overview
Used Dodge Intrepid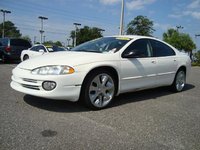 Used 2003 Dodge Intrepid For Sale
| | |
| --- | --- |
| | 1 GOOD Deal |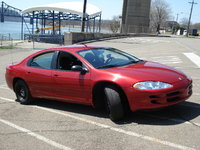 Used 2002 Dodge Intrepid For Sale
| | |
| --- | --- |
| | 2 GOOD Deals |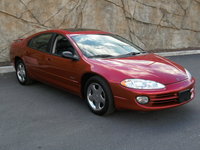 Dodge Intrepid Questions
2.7 Intrepid Overheating. Not Heads, Not Water Pump, Not Thermostat, Not Ai...
Overheating after about 15 mins driving it. No heat now. No leaks or coolant loss though. Mechanic put in new thermostat. Said he doesn't think it's a water pump because it's not leaking or head g...
2.7 Engine. Have A Little Hole That Keeps Leaking Coolant From The Motor ....
need to know if there is a freeze plug in the back of the engine where the coolant is leaking from bcz a hole is there . its the black hole by the silver bolt.
2004 Intrepid Ran Out Of Gas Refueled Now Car Cranks But Won't Turn Over
My wife didn't fuel her car I went to go refuel it started i drove it about 300 feet and shut off got fuel and refueled but car will not start cranks but won't turn over can someone please help
Was Going To Ask But
I wanted to ask a question about my 2004 Dodge Intrepid 2.7 but all I found was post after post about what a lousy engine it is I've had mine since 2005 didn't keep up with maintenance very well lost ...
2002 Dodge Intrepid Overheats, Coolant Expansion Tank Boiling?
I have a 2002 Dodge Intrepid that overheats. I removed the thermostat and flushed out the coolant system ( heater core, radiator and engine) with water assembled it back together filled the coolan...
Older Dodge Intrepid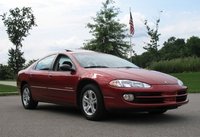 1998 Dodge Intrepid reviews: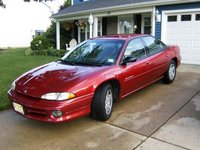 1997 Dodge Intrepid reviews: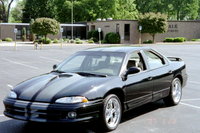 1996 Dodge Intrepid reviews: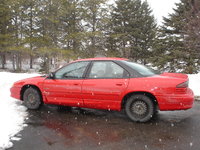 1995 Dodge Intrepid reviews: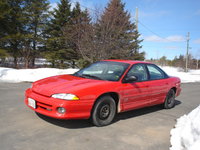 1994 Dodge Intrepid reviews: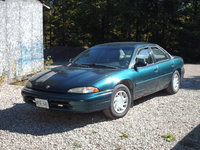 1993 Dodge Intrepid reviews:





Dodge Intrepid
Overview
The Dodge Intrepid had a brief lifespan, noted for the introduction of "cab-forward" design into the car world. One doesn't normally associate Dodge with Lamborghini, but this design was first produced in a Lamborghini model when Chrysler acquired the Italian auto line. Cab-forward carried the wheels out to the front and rear edges of the car, lengthened the wheelbase, and sloped the windshield far over the hood, with the result of extending the interior cabin.
Big enough to qualify as a full-size sedan, the Dodge Intrepid handled nimbly like a smaller car and accelerated like a sports car. The Intrepid was praised for its roomy interior, able to fit five comfortably and six passably. Its lengthened wheelbase helped add to a more comfortable riding experience, and its powerful V6 engines made this car fun to open up, whether on straightaways or curves.
Replaced in 2005 by the Dodge Magnum, many owners were not sad to see it go. Although most drivers loved its spaciousness, interior comfort, and sports-car feel, ongoing transmission and engine problems haunted the Intrepid.