Dodge Intrepid
Model Overview
Dodge Intrepid Questions
2001 Dodge Intrepid
When you try to start it the fuel pump relay and the injectors start clicking and the motor turns over slower than usual turn the key off and the injectors continue to click until you disconnect th...
Interchangeable Parts
2004 dodge intrepid 3.51 and 2006 dodge caravan 3.3 do parts interchange
Somebody Is Selling A 95 Dodge Intrepid For $500.00 The Guy Says Its Smokin...
Transmission
just haD A USED TRANS PUT IN. WOULDNT SHIFT WHEN CAR CAME UP TO TEMP. THEY REPLACED JUST ABOUT EWVERY THING EXCEPT THE TRANS AGAIN./ SMELLS HOT. FLUID OK. NO LEAKS. SO NOPW WHAt??
Coolant Flow
2000 Dodge intrepid 2.7. what is the flow of antifreeze. Is the top radiator the inlet or outlet? My top radiator hose is flat and a pancake. Email ; dodgelyndon@yahoo.com
Older Dodge Intrepid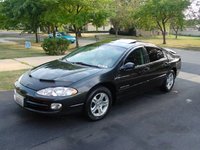 1999 Dodge Intrepid reviews: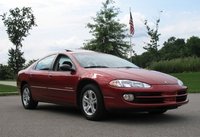 1998 Dodge Intrepid reviews: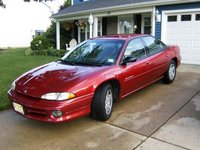 1997 Dodge Intrepid reviews: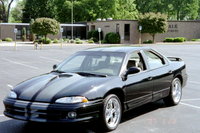 1996 Dodge Intrepid reviews: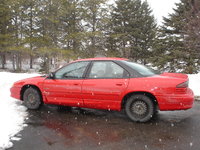 1995 Dodge Intrepid reviews: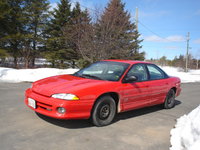 1994 Dodge Intrepid reviews: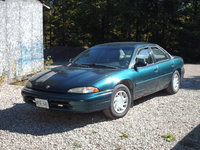 1993 Dodge Intrepid reviews:
Dodge Intrepid
Overview
The Dodge Intrepid had a brief lifespan, noted for the introduction of "cab-forward" design into the car world. One doesn't normally associate Dodge with Lamborghini, but this design was first produced in a Lamborghini model when Chrysler acquired the Italian auto line. Cab-forward carried the wheels out to the front and rear edges of the car, lengthened the wheelbase, and sloped the windshield far over the hood, with the result of extending the interior cabin.
Big enough to qualify as a full-size sedan, the Dodge Intrepid handled nimbly like a smaller car and accelerated like a sports car. The Intrepid was praised for its roomy interior, able to fit five comfortably and six passably. Its lengthened wheelbase helped add to a more comfortable riding experience, and its powerful V6 engines made this car fun to open up, whether on straightaways or curves.
Replaced in 2005 by the Dodge Magnum, many owners were not sad to see it go. Although most drivers loved its spaciousness, interior comfort, and sports-car feel, ongoing transmission and engine problems haunted the Intrepid.