Dodge Daytona
Model Overview
Dodge Daytona Cars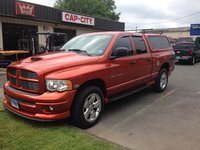 1993 Dodge Daytona reviews: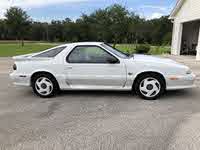 1992 Dodge Daytona reviews: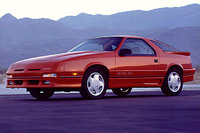 1991 Dodge Daytona reviews: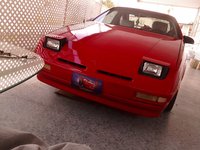 1990 Dodge Daytona reviews: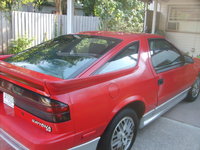 1989 Dodge Daytona reviews: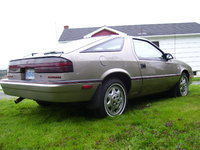 1988 Dodge Daytona reviews: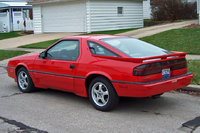 1987 Dodge Daytona reviews: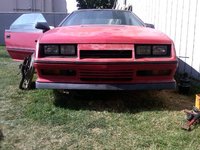 1986 Dodge Daytona reviews: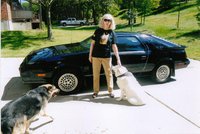 1985 Dodge Daytona reviews: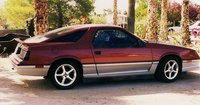 1984 Dodge Daytona reviews:
Questions
My Fuel Pump Stays On After I Turn The Car Off What Could Be The Problem?
Back Seat Of A 1985 Dodge Daytona
How do you get into the back seat of a 1984 Dodge Daytona? So you simply push front bucket seat forward and climb in. Is there anyway in through the hatchback?
How To Find Out If I Have A Cs Shelby 1990 Daytona
It white the rims big white rims with cs on them . the car from Montana . I try looking it up throw vin # know luck
Horsepower For 1992 Daytona With 3.0 Engine
I was wondering what the horsepower was for my 92 daytona iroc with a 3.0. I have found info ranging from 141 to 440
Headlamps Won't Go Up
My Daytona has been sitting for a 1 1/2 years. Just put in a new battery. Everything works except for the headlamps. Do these run on vacuum?
Dodge Daytona
Overview
I'm not a NASCAR driver, but I play one in my car. The Dodge Daytona, whose speedway-inspired name implies speed, was introduced in 1984 as an affordable 3-door sporty hatchback aimed at younger drivers.
Over the years, it featured several 4-cylinder engine sizes, but it was only with the various turbo options that it truly lived up to its sports car aspirations, hitting horsepower ratings between 141 and 224 at different points in time. You could take this car as fast as you wanted and still be rewarded with a smooth ride, great cornering, and a comfortable interior. Different performance packages beefed up the handling and exterior image of the Daytona. Its 4-cylinder engine meant a more fuel-efficient car, even when driven flat out.
Though the back seat was built for contortionists and would be a challenge even for Harry Houdini to escape from, the driver was treated to plenty of leg room and convenient dash gauges and controls. And let's face it, a NASCAR driver doesn't take along passengers, so the rear seat was not a deal-breaker. The primary selling point for the Daytona was its speed and powerful engines, period.