Dodge Daytona
Model Overview
Dodge Daytona Cars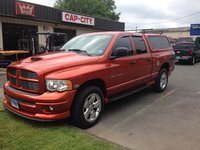 1993 Dodge Daytona reviews: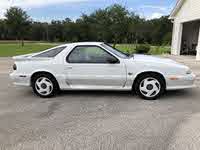 1992 Dodge Daytona reviews: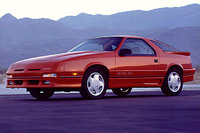 1991 Dodge Daytona reviews: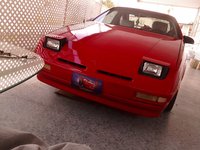 1990 Dodge Daytona reviews: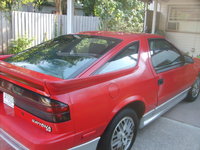 1989 Dodge Daytona reviews: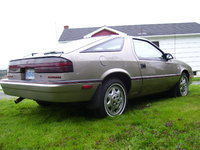 1988 Dodge Daytona reviews: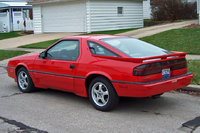 1987 Dodge Daytona reviews: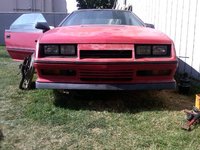 1986 Dodge Daytona reviews: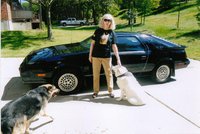 1985 Dodge Daytona reviews: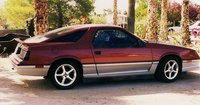 1984 Dodge Daytona reviews:
Questions
What Is The Top Speed With The Governor Disabled?
I had an 90 Daytona ES with the 2.5l and the governor would kick at 120 mph which I cold hit in 4th gear. I always wondered what the top speed would have been in 5th gear with the governor disabled.
I Have A 1993 Dodge Daytona Es 3.0 Liter It Has A Hiss When Driving Or Runn...
i have a 1993 dodge daytona es 3.0 liter it has a hiss when driving or running everyone tells me its the egr valve and also were is the egr valve and egr plate located on this car so i can clean the e...
My Fuel Pump Stays On After I Turn The Car Off What Could Be The Problem?
Have You Ever Rebuilt The Engine Or Put Any Aftermarket Parts On One Of The...
i have a 1984 dodge daytona turbo Z, and i am trying to find out if anyone has ever done an engine rebuild on one. Im just wondering how difficult it would be or how much it would cost to rebuild the ...
What Is The Weight Of The 1988 Dodge Daytona Base Model Non-turbo?
I would like to sell my 88 Dodge Daytona non turbo base model. I have not used it in four plus years because it needs a lot of work to get back on the road. A friend said it would take about $4k to ...
Dodge Daytona
Overview
I'm not a NASCAR driver, but I play one in my car. The Dodge Daytona, whose speedway-inspired name implies speed, was introduced in 1984 as an affordable 3-door sporty hatchback aimed at younger drivers.
Over the years, it featured several 4-cylinder engine sizes, but it was only with the various turbo options that it truly lived up to its sports car aspirations, hitting horsepower ratings between 141 and 224 at different points in time. You could take this car as fast as you wanted and still be rewarded with a smooth ride, great cornering, and a comfortable interior. Different performance packages beefed up the handling and exterior image of the Daytona. Its 4-cylinder engine meant a more fuel-efficient car, even when driven flat out.
Though the back seat was built for contortionists and would be a challenge even for Harry Houdini to escape from, the driver was treated to plenty of leg room and convenient dash gauges and controls. And let's face it, a NASCAR driver doesn't take along passengers, so the rear seat was not a deal-breaker. The primary selling point for the Daytona was its speed and powerful engines, period.
Find great deals from top-rated dealersTM
Search