Dodge Caravan
Model Overview
Used Dodge Caravan
Dodge Caravan Questions
Help
my battery light came on and steering became difficult
Radiator Fan
I have a 2014 Dodge Grand Caravan and it appears that the cooling fan is running on low constantly and causing the engine to overheat. Does this vehicle have a two speed fan?
2002 Dodge Grand Caravan
The battery won't hold a charge. I had it checked at Autozone and the battery and alternator are good. I'm going to get it jumped off this evening and let it run for a half an hour. They said it m...
2014 Chrysler Town And Country Minivan Touchscreen Not Working
2014 touchscreen/entertainment system is not working at all. Just black
Running Rough, Hesitates, Stumbles, Runs Great At 1/3 Throttle.
2001 Caravan 3.3 Van was running great then while driving down the road it was as if someone flipped a switch. It started missing, hesitating and just running rough. It ran okay (not great) when the t...
Older Dodge Caravan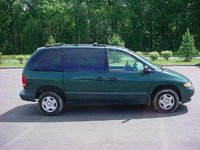 1999 Dodge Caravan reviews: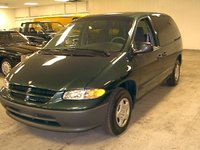 1998 Dodge Caravan reviews: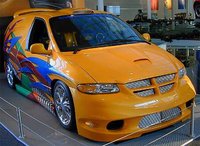 1997 Dodge Caravan reviews: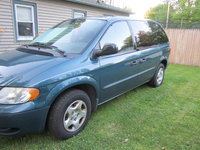 1996 Dodge Caravan reviews: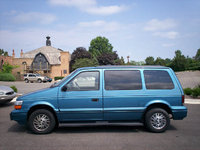 1995 Dodge Caravan reviews: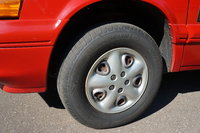 1994 Dodge Caravan reviews: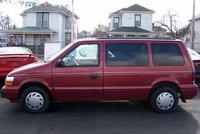 1993 Dodge Caravan reviews: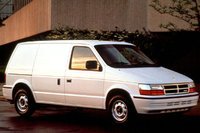 1992 Dodge Caravan reviews: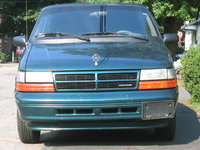 1991 Dodge Caravan reviews: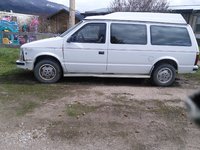 1990 Dodge Caravan reviews:
1989 Dodge Caravan reviews: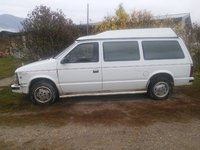 1988 Dodge Caravan reviews: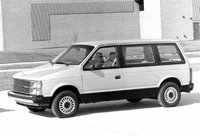 1986 Dodge Caravan reviews: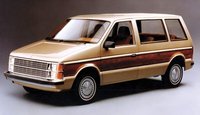 Dodge Caravan
Overview
Back in 1977, when Chrysler first began development on their "magic wagon," little did they know that not only would they conjure up a whole new vehicle category (later called minivans), but also a whole new population category as well -- soccer moms.
Released in 1984, the Dodge Caravan is considered the first minivan, a family car which offered front wheel drive, easy access, elevated seats, and plenty of cargo space. It revolutionized the suburban driving experience forever, creating a much easier way to load and unload both kids and groceries.
Over its lifespan, it has gone through upgrades in engine size, redesign, and creature comforts (the original had only 2 cupholders, and today's offers up to 14!), but remains a safe and dependable choice. It is the top-selling minivan in the world, having sold 11 million by mid-2005 and is consistently voted one of the best cars by several automotive magazines. A sample from the original generation of Caravans, the 1986 Caravan, was recently acquired by the Smithsonian.