Chrysler Cirrus
Model Overview
Chrysler Cirrus Cars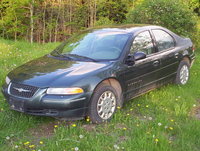 2000 Chrysler Cirrus reviews: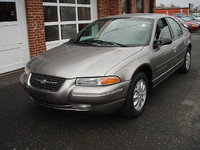 1999 Chrysler Cirrus reviews: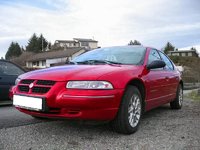 1998 Chrysler Cirrus reviews: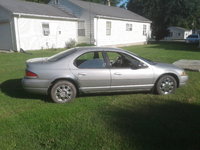 1997 Chrysler Cirrus reviews: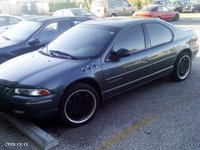 1996 Chrysler Cirrus reviews: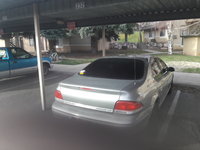 Questions
Why Are Both Map Lights Stuck On?
Overhead clickable lights came on and will not turn off.
2000 Chrysler Cirrus
I had a new fuel pump assembly put on my 2000 Chrysler Cirrus almost 2 weeks ago now it's doing the same thing it turns over but won't start .I called the shop told them it don't seem like it gett...
Car Will Not Start
My car turns over but it will not start..my question is easy.. I just would like to know if you could tell me where the camshaft position sensor is on my car..i would greatly appreciate it..Thank y...
Does Ignition Be Started,while Bleeding Breaks
Bleeding breaks
Chrysler Cirrus
Overview
Chrysler introduced the Cirrus in 1995 as a new line of mid-size sedan. The Cirrus had its roots in a early nineties concept car, and it quickly won much acclaim upon its release. It remained as one of Chrysler's top selling models until it was discontinued after 2000. The Cirrus was built on the same platform as the Dodge Stratus (also named after a cloud type) and the Plymouth Breeze. The Cirrus was considered the most luxurious of the three.
The Cirrus saw minimal revision over six years, but Chrysler did offer a couple trims and engine options. A 2.5 liter V-6 engine was the mainstay, but a 2.4 liter inline four cylinder was available in 1996, 1997, and 2000. The base model Cirrus was badged the LX, and the more upscale LXi was also offered throughout the run. The LXi was the only version made for 1998 and 1999.
The addition of the Cirrus aided Chrysler's move away from the antiquated LeBaron, but it was not a direct successor. The Cirrus utilized Chrysler's cab-forward design to maximize interior room. During the first years of ownership, Cirrus buyers offer little criticism. However, many higher mileage issues are reported, including window motor replacements, A/C failure, and electrical problems.