Chrysler Cirrus
Model Overview
Chrysler Cirrus Cars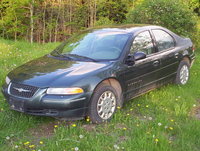 2000 Chrysler Cirrus reviews: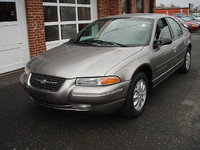 1999 Chrysler Cirrus reviews: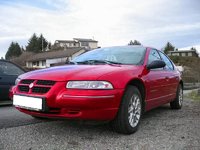 1998 Chrysler Cirrus reviews: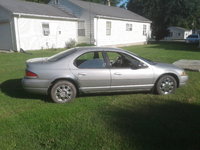 1997 Chrysler Cirrus reviews: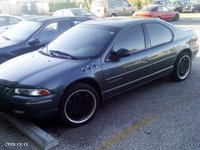 1996 Chrysler Cirrus reviews: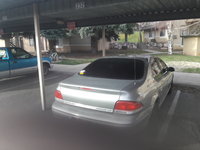 Questions
The A/c Does Not Blow Cold Air
I was thinking about buying a 95 Chrysler Cirrus LX, but it has an electrical issue that the air condition does not come on, the person selling it said that the mechanic told them that the amount of...
Changing Ignition
Lost key don't have fob, need to change ignition without setting off anti theft system
Why Does My 95 Cirrus Just Shut Off While Driving Then It Takes Anywhere Fr...
Fuel Pump
I have a 1999 Chrysler cirrus lxi. Broke down the other day. My mechanic just told me I need a new fuel pump. Said the part cost $394 and about 3 and a half hrs labor. Does that sound about right? ...
Chrysler Cirrus
Overview
Chrysler introduced the Cirrus in 1995 as a new line of mid-size sedan. The Cirrus had its roots in a early nineties concept car, and it quickly won much acclaim upon its release. It remained as one of Chrysler's top selling models until it was discontinued after 2000. The Cirrus was built on the same platform as the Dodge Stratus (also named after a cloud type) and the Plymouth Breeze. The Cirrus was considered the most luxurious of the three.
The Cirrus saw minimal revision over six years, but Chrysler did offer a couple trims and engine options. A 2.5 liter V-6 engine was the mainstay, but a 2.4 liter inline four cylinder was available in 1996, 1997, and 2000. The base model Cirrus was badged the LX, and the more upscale LXi was also offered throughout the run. The LXi was the only version made for 1998 and 1999.
The addition of the Cirrus aided Chrysler's move away from the antiquated LeBaron, but it was not a direct successor. The Cirrus utilized Chrysler's cab-forward design to maximize interior room. During the first years of ownership, Cirrus buyers offer little criticism. However, many higher mileage issues are reported, including window motor replacements, A/C failure, and electrical problems.