Chrysler 300M
Model Overview
Used Chrysler 300M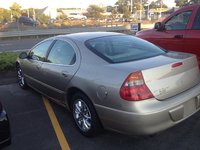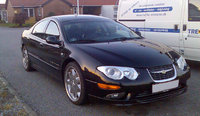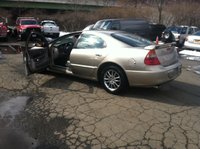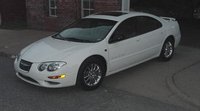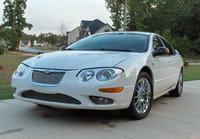 Chrysler 300M Questions
Climate Control Display
Might climate control display light isn't coming on in my 2002 Chrysler 300m. Do you know how to fix this?
1999 Chrysler 300 M Overheating
Car began overheating in stop and go traffic. Does not overheat at high speeds. I checked and only one electric fan was running. One was burned out. I replaced the fan assembly and both fans now r...
Over Heating Of Our Special Edition Chrysler 300 M Series 2004
Our , Chrysler keeps over heating and the mechanic, is scratching his head on this one. He's changed the thermostat, radiator cap, the water pump and radiator are just a year old and so was the therm...
Battery Dies
Occasionally, usually after sitting for a couple of days, I got a loud ticking sound instead of the usual starting sounds when trying to start the car. I had to use a battery charger to get it going a...
My Chrysler 300m Cranks But Won't Start.
Older Chrysler 300M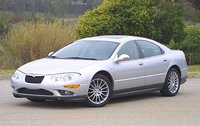 1999 Chrysler 300M reviews:
Chrysler 300M
Overview
The Chrysler 300 name has certainly stood the test of time. The badge has its origin in Chrysler's limited production "letter series" of performance luxury cars built from 1955 to 1965. After the 1965 300L, the series was discontinued. Thus, the 300M name attempts to connect the car to its roots.
Chrysler was challenged to find the ideal combination of performance and luxury, and in 2002 the series was split into 2 distinct models. The 300M's counterpart was the performance-focused Special, which added a sport suspension, larger brakes, a more powerful engine, and slightly different interior and exterior details. Both cars were powered by a 3.5 liter V-6, mated to a four-speed automatic transmission with Chrysler's AutoStick manual shifter. Despite a marginal horsepower difference, both cars traveled from 0 to 60 in around 7.5 seconds.
The 300M series was the final use use of Chrysler's LH cab-forward design, which maximized interior space. The 300M's successor would be built atop the former Mercedes E-Class platform, creating an entirely new 300. Both 300M received much acclaim for comfort and performance, but Chrysler reputation for reliability was hampered by small but frequent nags like mechanical failures, electrical problems, and interior degradation.