Chrysler 300M
Model Overview
Chrysler 300M Cars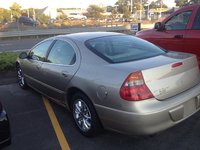 2004 Chrysler 300M reviews: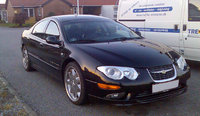 2003 Chrysler 300M reviews: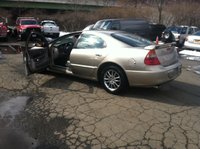 2002 Chrysler 300M reviews: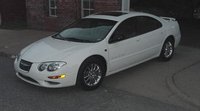 2001 Chrysler 300M reviews: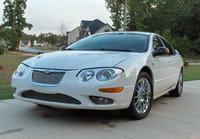 2000 Chrysler 300M reviews: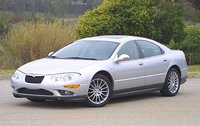 1999 Chrysler 300M reviews:
Questions
What Is The Average Temp The Car Should Be Running
My dash gauge reads just below the middle. I have a diagnostic (thing that fits under the dash - Smart Trek) from AAA and it keeps telling me the car is running at 221 degrees and should be closer to ...
Vents In Dash Will Not Allow Air To Blow Straight Or To The Floor. Defros...
The defroster blows hot and cold, temp works and fans are clearly working from low to high. Vents in the dash will not allow air to come out of them. Changed internal fuses. Is there an arm or co...
All Of A Sudden We Smell Fuel Inside The Car After It Is Started, HELP!
When we first started the car this morning we smelled a strong fuel smell. Didn't think much of it then. Made 2 stops when we were out and again smelled it. When we got home I got out and walked ar...
What Would Make A Chrysler 300 Run Hot If U Check Out Water Pump,thermalsta...
the car is running hot but cant figure out whats the problem i check radiator ,water pump thermalstate. its not steaming out of tail pipe,what could it be am i missing something
1999 Chrysler 300m Is Steaming, Coolant Is Disappearing And It's Not In The...
No water in the hose going to radiator the next day or the side holder all gone
Chrysler 300M
Overview
The Chrysler 300 name has certainly stood the test of time. The badge has its origin in Chrysler's limited production "letter series" of performance luxury cars built from 1955 to 1965. After the 1965 300L, the series was discontinued. Thus, the 300M name attempts to connect the car to its roots.
Chrysler was challenged to find the ideal combination of performance and luxury, and in 2002 the series was split into 2 distinct models. The 300M's counterpart was the performance-focused Special, which added a sport suspension, larger brakes, a more powerful engine, and slightly different interior and exterior details. Both cars were powered by a 3.5 liter V-6, mated to a four-speed automatic transmission with Chrysler's AutoStick manual shifter. Despite a marginal horsepower difference, both cars traveled from 0 to 60 in around 7.5 seconds.
The 300M series was the final use use of Chrysler's LH cab-forward design, which maximized interior space. The 300M's successor would be built atop the former Mercedes E-Class platform, creating an entirely new 300. Both 300M received much acclaim for comfort and performance, but Chrysler reputation for reliability was hampered by small but frequent nags like mechanical failures, electrical problems, and interior degradation.
Find great deals from top-rated dealersTM
Search