Chrysler 300M
Model Overview
Used Chrysler 300M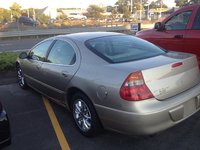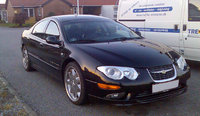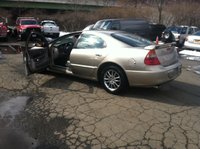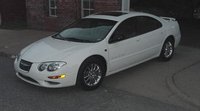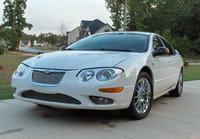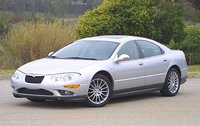 Chrysler 300M Questions
Heater Core Verses Condenser
How do i know if my heater core is the problem or my evaporator is? My chrystler 300m 2001 is fogging up after i park it to the point of condensation on the inside of the windsheild. It has steadil...
Driver Side Mirror Is Stuck In Dim Mode
Mirror is brownish and difficult to see through in daylight. It seems to be stuck in dim mode. Is this the default mode with no power to it or does it dim when power is applied to it?
Hood Latch Won't Release The Hood
Have an interior release for the hood latch. Once activated, the hood pops up but the latch won't release the hood completely. Enough room to squeeze hands under the hood and touch the actual latch,...
My Heater Is Blowiing Cold Air HELLLPP
JUST RECENTLY IT STARTED GETTING COLD ENOUGH TO USE MY HEATER PROBLEM IS IT;S ONLY BLOWING COOL AIR IT WARMS UP WHILE I DRIVE BIT AS SOON AS I SLOW DOWN FOR A STOP SIGN ETC ETC IT COOLS DOWN NOT TO M...
My Car Is Killing My Battery
I have replaced my battery two times and each time about 3 days later it killed it. The alternator has been checked and is fine...so is the starter. Someone said it might be my dome light or my door...
Chrysler 300M
Overview
The Chrysler 300 name has certainly stood the test of time. The badge has its origin in Chrysler's limited production "letter series" of performance luxury cars built from 1955 to 1965. After the 1965 300L, the series was discontinued. Thus, the 300M name attempts to connect the car to its roots.
Chrysler was challenged to find the ideal combination of performance and luxury, and in 2002 the series was split into 2 distinct models. The 300M's counterpart was the performance-focused Special, which added a sport suspension, larger brakes, a more powerful engine, and slightly different interior and exterior details. Both cars were powered by a 3.5 liter V-6, mated to a four-speed automatic transmission with Chrysler's AutoStick manual shifter. Despite a marginal horsepower difference, both cars traveled from 0 to 60 in around 7.5 seconds.
The 300M series was the final use use of Chrysler's LH cab-forward design, which maximized interior space. The 300M's successor would be built atop the former Mercedes E-Class platform, creating an entirely new 300. Both 300M received much acclaim for comfort and performance, but Chrysler reputation for reliability was hampered by small but frequent nags like mechanical failures, electrical problems, and interior degradation.