Buick Roadmaster
Model Overview
Buick Roadmaster Cars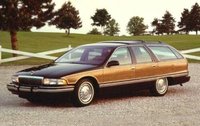 1996 Buick Roadmaster reviews: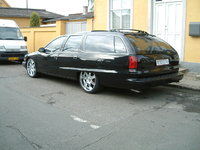 1995 Buick Roadmaster reviews: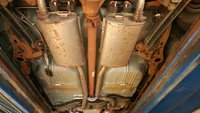 1994 Buick Roadmaster reviews: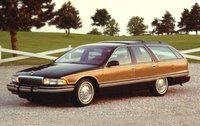 1993 Buick Roadmaster reviews: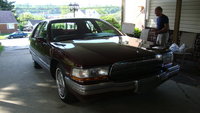 1992 Buick Roadmaster reviews: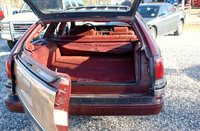 1991 Buick Roadmaster reviews: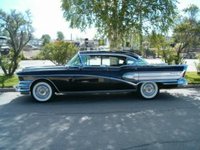 1958 Buick Roadmaster reviews: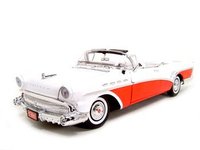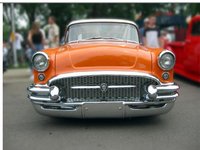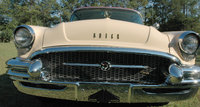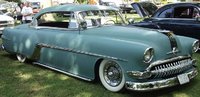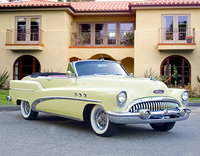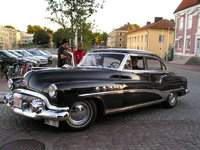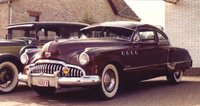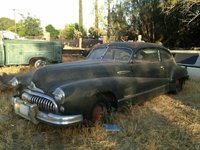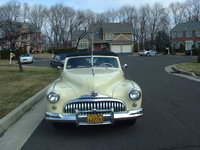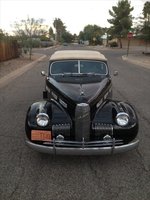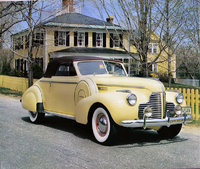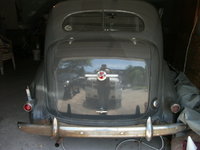 Questions
Car Wont Start
I had drove my car to the store and back home and it ran fine.When i got ready to leave again, it wouldnt start. Its gettin gas and spark. I've had the fuel pump and distributor cap and rotor changed....
Fuel Pump
Just had issue with car stalling and dieing. Took it for a diagnostics test, said the full pump is bad. Replaced it but now the pump won't kick on. Battery is new plus a few other things. It had be...
Car Won't Hold Charge
I unplugged my battery to take the air bag out of the steering wheel and now the car wont hold charge. I puy the airbag back in and it still won't hold charge. What could this be
Why 92 Buick Coolant Light Keep Flashing On
Why is my 92 Buick Roadmaster coolant light keep flashing on and off . when the coolant level is normal
My 92 Roadmaster Has No Power Even When I Put The Key In, Ive Bought A New ...
My car was starting great but my ex husband says he took something out to make it have no power. Is the a fuse or a emergency shut off that I may need to replace
Buick Roadmaster
Overview
In the movie, "The Last Picture Show," the closing of a small town's movie house was a metaphor for the end of an era and a loss of innocence. Much the same can be said for the Buick Roadmaster, the last of the full-size, wood-paneled, kid-transporting station wagons to appear on American roads before the SUVs, minivans, and crossovers took over.
The Roadmaster first appeared in 1936 as a top-line sedan, coupe, wagon, and convertible. It replaced Buick's old Series 80 and featured an incredibly long wheelbase. It would last until 1959, when it was replaced by the Electra. The 1953 model had the distinction of being the last wood body wagon produced for a mass market. Tom Cruise let Dustin Hoffman drive a Buick Roadmaster down the driveway in "Rain Man" drove a 1949.
It wasn't until 1991 that the Roadmaster made its return as a rear-wheel drive wagon and sedan that shared a platform with the Chevrolet Caprice. It was still a large boat, measuring 18 feet in length, and sported the iconic wood side panels. It could seat up to eight people with the optional third row, and both second and third row folded flat for an extended cargo area. The Roadmaster was no sissy either, with a fairly powerful V8 engine rated at 180-hp, and later an LT1 that impressed with 260-hp. A Vista roof over the second row made the car seem even bigger.
The Roadmaster came in Limited and Estate Wagon styles and offered an array of power features, ABS, and keyless entry. The ride was still quite soft, but much more powerful than expected, and the Roadmaster could tow up to 5000 pounds. But as tastes changed and suburban parents desired more style, all-wheel drive, and a high ride height, the fate of the wood-paneled station wagon was doomed. Seen as too stodgy, too '70s, the Roadmaster couldn't compete against the growing popularity of SUVs. In fact, Buick stopped production in 1996, as its factory was being switched to SUV production. Now relegated to the memories of a bygone century, the 1996 Roadmaster was last seen in the movie, "The Departed."