Buick Reatta
Model Overview
Buick Reatta Cars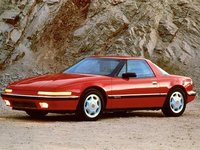 1991 Buick Reatta reviews: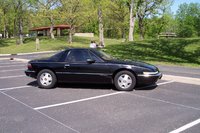 1990 Buick Reatta reviews: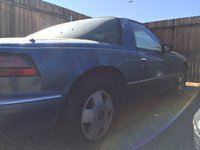 1989 Buick Reatta reviews: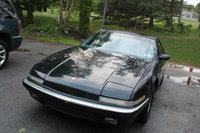 Questions
1989 Buick Reatta Parts For Sale
I have finally gotten tired of spending money on my Reatta, but it has had about $8,000.00 worth of work and new parts. It is a 1989 white coupe with maroon interior, but the interior is in pretty ba...
Crank But No Spark And The Gauge Cluster Wont Turn On
i was going down the road and the speedo started to not work and then the motor just up and died and i have no clue why its doesn't have spark i changed the body control module since that was the pr...
Water On Floor Behind Seats
I found water on the floor behind the seats and have no idea where it is coming in from. Yes I live in Seattle and it rains but the carpet is wet on both sides. HELP
The Abs System In My 1989 Is Locked Up Is There A Way To Disable It
My 1990 Buick Reatta
Reatta driven a couple hours using cruise control. Made quick stop and on acceleration to re-enter highway, my car lurched forward. This startled me, and immediately stomped the brake. I heard tiny...
Buick Reatta
Overview
The Buick Reatta should have been sportier than it turned out, and Buick's wavering on how to market this car may have been its death knell. The Reatta lasted from 1988 to 1991 and was originally intended to build upon Buick's resurging performance brands, such as the Regal Grand National and GNX. The Reatta was a sports coupe and convertible that was hand-built and came with signed certification from the assembly supervisors. As a result, not many were made -- only 21,751 overall. Of those, only 2,400 were convertibles, making this a very rare and unique car today.
Buick changed its branding strategy for the Reatta before release, deciding to aim it at a more conservative older audience, which were the traditional Buick customers at the time. It was built on a V platform, which was basically a shorter Rivieria. Though the Reatta housed GM's new 3800 V6, it only hit about 170-hp thanks to its front-wheel drive body, topping out at 125 mph.

The Reatta did feature an independent suspension and ABS brakes, to help improve overall performance, and the first two years of the coupe offered the techno-oriented touchscreen digital display. This computer housed controls for the radio and temperature, and it pointed out diagnostic problems as well. But perhaps because its target audience was an older demographic, this feature only lasted two years.

The Reatta lasted until 1991. It was Buick's most expensive car at the time, but couldn't really find a niche. Younger drivers attracted to its sporty convertible looks were disappointed with its lackluster performance, while older audiences who appreciated conservative performance may have been put off by its sporty looks. Whatever the reason, the Buick Reatta is a rare sight on the road today.
Find great deals from top-rated dealersTM
Search