Buick Reatta
Model Overview
Used Buick Reatta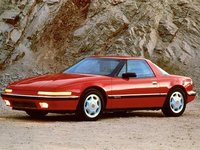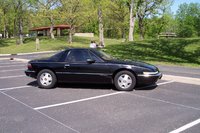 Buick Reatta Questions
1989 Buick Reatta Parts For Sale
I have finally gotten tired of spending money on my Reatta, but it has had about $8,000.00 worth of work and new parts. It is a 1989 white coupe with maroon interior, but the interior is in pretty ba...
Reatta Rear Calipers
The rear brake rotors were bad I replaced them when the driver side caliper started leaking from the emergency brake lever does that mean it's bad if I received the stud and tightened it could I us...
Engine Rebuild
How much would an average be cost to rebuild a Buick 3.8l v6 engine
My Battery Is Fully Charged And Connected, But Absolutely Nothing On The Ca...
1990 Buick Reatta Door Glass
Good afternoon, We have a 1990 Buick Reatta that had a door glass be replaced due to shattering while having dent-less repair being done. It was replaced but does not fit right at the top and side (t...
Older Buick Reatta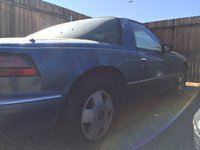 1989 Buick Reatta reviews: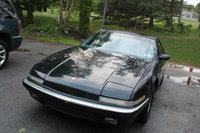 Buick Reatta
Overview
The Buick Reatta should have been sportier than it turned out, and Buick's wavering on how to market this car may have been its death knell. The Reatta lasted from 1988 to 1991 and was originally intended to build upon Buick's resurging performance brands, such as the Regal Grand National and GNX. The Reatta was a sports coupe and convertible that was hand-built and came with signed certification from the assembly supervisors. As a result, not many were made -- only 21,751 overall. Of those, only 2,400 were convertibles, making this a very rare and unique car today.
Buick changed its branding strategy for the Reatta before release, deciding to aim it at a more conservative older audience, which were the traditional Buick customers at the time. It was built on a V platform, which was basically a shorter Rivieria. Though the Reatta housed GM's new 3800 V6, it only hit about 170-hp thanks to its front-wheel drive body, topping out at 125 mph.

The Reatta did feature an independent suspension and ABS brakes, to help improve overall performance, and the first two years of the coupe offered the techno-oriented touchscreen digital display. This computer housed controls for the radio and temperature, and it pointed out diagnostic problems as well. But perhaps because its target audience was an older demographic, this feature only lasted two years.

The Reatta lasted until 1991. It was Buick's most expensive car at the time, but couldn't really find a niche. Younger drivers attracted to its sporty convertible looks were disappointed with its lackluster performance, while older audiences who appreciated conservative performance may have been put off by its sporty looks. Whatever the reason, the Buick Reatta is a rare sight on the road today.