Buick Park Avenue
Model Overview
Used Buick Park Avenue
Buick Park Avenue Questions
NO HEAT!!!
i have a 2000 park avenue ultra. it has duel climate control and both sides are the same. the fan works fine blows air on all settings, vents, defrost, floor everything, but no matter what i set th...
What Will Cause The ABS Light And Traction Off Light To Come On And Stay On...
while driving I heard a noise that sounded like I had a flat tire. I pulled over and checked the tires but they were fine. I started to drive again and a few minutes later the ABS light and Tracti...
Can't Get One Of The Agents To Call Me, I Have An Interested Buyer...waitin...
I have a listing on your site, have agreed to a price with a buyer, and it's not two days past when I was suppose to get the call from the Agent to move this forward. The part of your process is ter...
Buick Park Ave And Lasabre Interchangeable
Is Buick Park Ave and Lasabre interchange a/c and heater climate control panel the same.
Fix And Repair
Driver door lock is the only lock that engages when car in gear, also passenger side window and rear windows don't come down in car haven't found any broken wires what could be the reason
Older Buick Park Avenue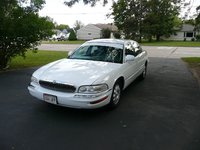 1998 Buick Park Avenue reviews: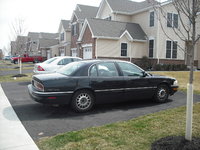 1997 Buick Park Avenue reviews: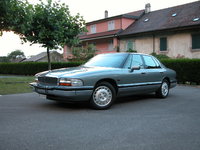 1996 Buick Park Avenue reviews: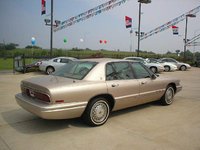 1995 Buick Park Avenue reviews: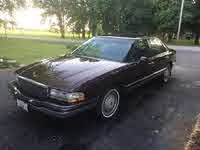 1994 Buick Park Avenue reviews: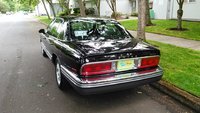 1993 Buick Park Avenue reviews: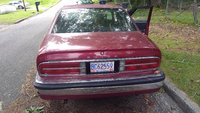 1992 Buick Park Avenue reviews: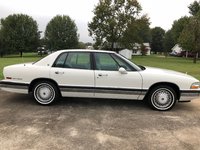 1991 Buick Park Avenue reviews:
Buick Park Avenue
Overview
The Park Avenue was Buick's top-end luxury sedan, posh and huge, a holdover from the big-boat era and a favorite among an older target audience. It began life in 1975 as a luxury package and later a trim on the full-size Buick Electra, originally offering such '70s excess as a velour headliner and plush carpeting.
In 1991, the Electra disappeared and was replaced by the Park Avenue, which had recently received GM's new 3800 V6 engine and a new front-wheel drive chassis that made the grand sedan longer, but actually a bit easier to maneuver. For its lifespan, the Park Avenue came in two trims -- the base and Ultra. Ultra models were aimed at a younger crowd, with an emphasis on performance as well as upscale comfort. The Park Avenue Ultra featured a supercharged version of the V6 that eventually got 240-hp to the base model's 205-hp.
Its last major restyle came in 1997, where it grew a few inches in wheelbase to become an even sturdier drive. The Buick Park Avenue was still all about pampering its owners in luxury and convenience, and came standard with plush leather seats, many power features, and adjustable seat, mirror, and wheel settings that could be accessed remotely before you stepped in the car.

Despite Buick's attempts to appeal to younger drivers with the Ultra engine power, the Park Avenue remained a reliable, comfortable, quiet, and smooth choice of the older set, looking for luxury trappings within an America made car. The full-size sedan bowed out after 2005 as a part of Buick's rebranding push, and was replaced with the Lucerne.