Buick Grand National
Model Overview
Buick Grand National Cars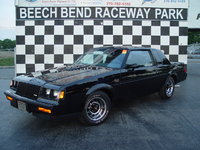 1987 Buick Grand National
1987 Buick Grand National reviews:
1986 Buick Grand National
1986 Buick Grand National reviews: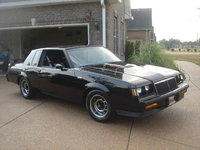 1985 Buick Grand National
1985 Buick Grand National reviews: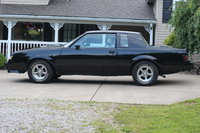 1984 Buick Grand National
1984 Buick Grand National reviews: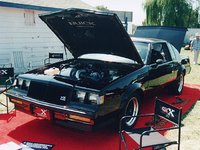 1982 Buick Grand National
1982 Buick Grand National reviews:
Questions
I Have 87 Gn That Wont Start I Put On New Coil & Module Check All Fuses The...
I Have A 1987 Grand National With No Power To Spark Plug I Change Coil Pack...
i have a 1987 grand national with no power to spark plug i change coil package still no power to spark
WHAT DOES REGAL BASE/ GRAND NATIONAL MEAN 1987 MODEL//
IS A REGAL TURBO OR REAL CANT GET A RPO FROM SELLER
GNX T-Tops?
Did Buick make a GNX with T-Tops?
84 NASCAR Edition Buick
Anybody know where I could sell my 84 Buick NASCAR edition gn. And what would be a fair price. Vehicle has 90k miles runs good body and interior in fair shape especially for a 32 year vehicle
Buick Grand National
Overview
The first year Buick offered the Grand National was 1982. It was a two-tone dark grey and light grey paint scheme, and the turbocharged engine was an option very few of these cars were built with. The Grand National model was not offered in 1983.
In 1984, the Grand National returned, this time in the all-black color scheme that's become its signature. Electronic fuel injection was offered for the first time with the turbo V6 engine.
In 1986 and 1987, an intercooler was added to the engine package, which raised the output to a dramatically underrated 235 hp. This is the version on which the legend is based. For domestic U.S. production, the Grand National (and the non-black turbo Regal versions) was the fastest accelerating American car you could buy. Yes, faster than the Camaro, the Mustang, and the Corvette (although with modifications, all of those competitors could be made considerably faster).
In addition to the Grand National, in 1987 Buick did a limited production run of 547 specially prepped Grand Nationals that were badged as the "GNX." Due to its limited production numbers, the GNX became more of a collector's car, although the performance tweaks it received made it even faster than the standard Grand National. Contrary to popular conception, the GNX was originally built with a single turbocharger, despite what you might have heard about someone's buddy's uncle's best friend who had a twin-turbo GNX that had a bazillion horsepower, etc.
I own a 1986 Regal T-type and a 1987 WE4. While neither of these cars should be called a Grand National, very few non-owners are aware that there were other turbo Regals. I'm sorry for not properly citing my sources, but perhaps someone else will submit supporting or disagreeing information?
For further info, check out www.gnttype.org or visit www.turbobuicks.com.
Find great deals from top-rated dealersTM
Search