Buick Estate Wagon
Model Overview
Buick Estate Wagon Cars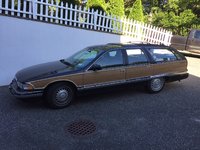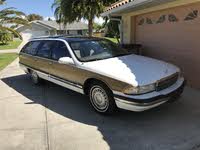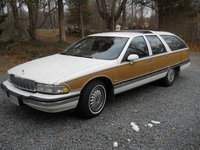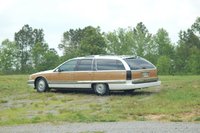 1990 Buick Estate Wagon reviews: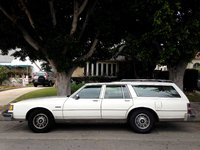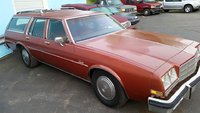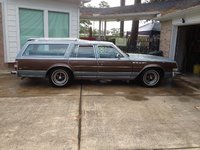 1979 Buick Estate Wagon reviews:









Questions
How Do I Go About Installing A Push Bar / Bull Bar On My 95 Buick Roadmaste...
Hi, I'm looking to make sure I can put my V8 to good use when need be. I haven't been able to find much direct info about installing a push bar on the front end. It seems that the front end is made...
Car Floods After It Runs And Gets Hot And Stalls The Fuel Injector Flood Th...
Window Trouble
No power to any of the windows. Does it have a separate fuse than what's in the fuse box?
92 Buick Wagon 5.7 Wont Get Power To Fuel Pump
Starts with starting fluid i changed fuel pump but no power to fuel pump can it b a circuit braker
I Ran My Car Out Of Gas I Sensed Put Gas In It Via A Gas Can But Now It Ju...
1995 Buick Roadmaster Estate Wagon
Buick Estate Wagon
Overview
The Buick Estate Wagon was really a trim offering on various models throughout Buick's history. It first appeared in the 1940s as a wooden-bodied Buick Super Estate Wagon, back before steel bodies took over.
Post World War II, the baby boom raised the popularity of the roomy station wagon, and the Roadmaster added an Estate trim in the 1950s. Though no longer made of wood, they still utilized the iconic wood side panels as a nod to the wagon's legacy. The 1953 Roadmaster Estate Wagon was the last to use real wood on its exterior body panels.
Over the years, the Estate Wagon was attached to many of the famous Buick names, such as the Invicta, the Electra, the LeSabre, and the Century. Like all these big boat cars, they featured Buick's 455 and 350 V8 engines, and later, after forced detuning, a 307. By the late 1980s, only the Electra Estate Wagon remained. In 1990, its last year, the station wagon simply went by the name Estate Wagon with a wheelbase stretched to nearly 116 inches. It was replaced by the Roadmaster Estate Wagon in 1991, known simply as the Roadmaster.
In its final 1990 incarnation, the Estate Wagon featured a 5.0-liter, 140-hp V8 with a 4-speed automatic. There were few luxuries in this practical family car, which came with air conditioning, tilt steering wheel, and a power rear window. Everything else was optional.
Find great deals from top-rated dealersTM
Search