New Audi A3

The 2020 Audi A3 has been announced, but it is not yet available for purchase.
CarGuru's preview of the 2020 Audi A3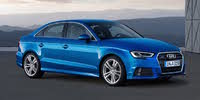 Used Audi A3
Audi A3 Questions
My Audi A3 1.8t Won't Start
My car won't start. I turn the key and there is power but it doesn't even make a click. All electricals on dash work. Is it a faulty solenoid or ignition perhaps
2007 Audi A3 Sline
hi guys .. is it true that LED Headlight Set with real daytime running lights cant work on the audi a3 2007 and why ?
2007 Sline Audi A3 8p
hi guys i have a 2007 audi a3 sline and i wanted to change the headlights with a LED Headlight Set with real daytime running lights for models from 08-12 and i wonder if they can work for my 2007 ...
Need My Car Back On The Road Plz Help!
I have a 2007 Audi A3 2.0 s line front wheel drive manual transmission I was driving it one day and then all of a sudden it lost power and slowly came to a stop wouldn't let me start it again I cha...
Engine Vibrates Bad In Idle, Any Reasons Why?
Let me start by saying I fitted new plugs, coil pack and 3 new engine mounts and the engine still vibrates pretty bad in idle. There are no missfires in diagnostics.
Older Audi A3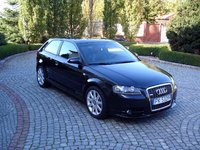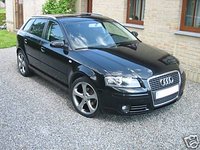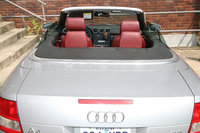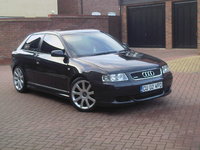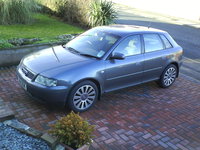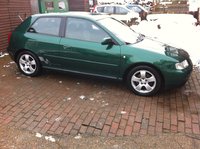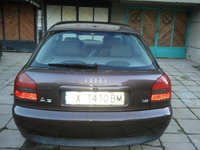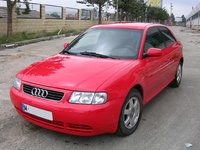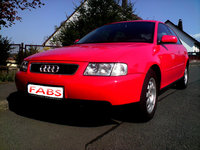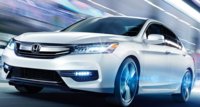 Audi A3
Overview
You say hatchback, I say sportsback. You say station wagon, I say sports wagon. Call it what you will, but definitely do not call the whole thing off. Audi's entry into the sports compact wagon hatcback coupe whatever market is a sizzlingly flashy combination of the TT and a crossover SUV. It is essentially a hatchback, but with so much more style and attitude both inside and out. Under its hood is a turbocharged engine that is not only fast and fun, but with a direct fuel injection technology that saves on fuel economy too.
Fast, practical, luxurious, and fun? Why did it take so long for this car to reach the United States? Sold in Europe and Brazil for the last ten years, the Audi A3 didn't hit the States until 2006. But it was definitely worth the wait. It calls itself a sports compact, but with five doors, lots of headroom, and roomy back seat, it holds four comfortably. The hatchback feature with fold-down rear seats, means plenty of cargo room. The result is all the look and performance of a sports car without the cramped claustrophic feeling.
The Audi A3 comes as either a 2.0-liter turbocharged or a 3.2-liter AWD quattro. The direct fuel injection means easy-on-your wallet gas mileage, and Audi claims that the A3 is the first car to offer the turbocharged engine with FSI technology. It is also the first to offer an optional six-speed automatic DSG transmission (standard in the quattro model). Mimicking manual shifting, but without a clutch, the Direct Shift Gearbox directly connects the engine to the wheels and chooses the next gear before you shift, supposedly creating a smooth transition and thereby a smoother ride.
The Audi A3 might not be as roomy or as quick off the line as its competitors, but its boldly distinctive exterior is a lot more stylish, and it offers a lot more pampering standard features. Once it hits its stride, however, keep your eye on the rearview mirror, because this car takes off. Combined with its light steering and confident handling, you won't even feel like you're driving a turbo-powered racer. Inside, you'll feel like you're in a luxury car. Or sports wagon. Or hatchback. Or sportsback -- oh, whatever, just try it.
Find great deals from top-rated dealersTM
Search