Used Acura RL
Acura RL Questions
2005 Acura Radiator Fan Control Unit
Where can i find a 2005 acura rl radiator fan control unit
Fuel Line
Need diagram showing fuel line from tank to injector on 2010 Acura rl
2000 Acura Rl
I replaced the fuel pump after it wouldn't crank when I got off work. Afterwards I have had this issue: almost 1/4 tank of fuel or significant under half tank the car stalls when I stop normal! I m...
Car Shuts Off When Idle Or Stopped And Ac Is On.
I have a 2004 Acura 3.5 RL recently whenever the AC is on and the car is stopped or idle the RPM's drop until eventually the car shuts off. This only happens when the AC is on. How can I fix this its ...
Is It The Starter?
Several months ago I was on my way to work and the car wouldn't start. I tried 5 or 6 times then called a friend for a ride. That weekend my son-in-law took the battery out and tested it and he thou...
Older Acura RL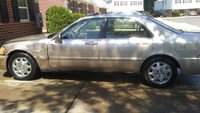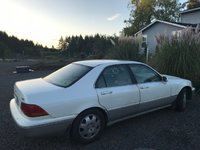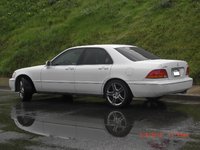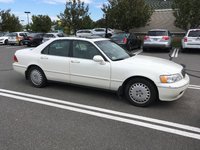 Acura RL
Overview
The Acura RL was first produced in 1996 to replace the Legend. Although the "RL" officially stands for "Road Luxury," many surmised that it actually stood for "Replace Legend."
The Acura RL has maintained its 3.5-liter V6 engine despite demands from drivers for more cylinders. Horsepower started at 210, and torque at 224 lb-ft. Horsepower for the 2007 RL is listed as 290 and the accompanying torque at 256 lb-ft.
The luxury sedan takes premium fuel, and mileage has hovered around 18 miles per gallon in the city, and 25 miles per gallon on the highway. Drivers have complained about the fuel inefficiency, even though the Acura RL qualified as a low emissions car.
The RL line has struggled in the crowded luxury sedan market. The recent technological improvements made during the 2005 redesign may help, but Acura may need to bump the engine up to a fuel-efficient V8 before the critics are quieted.