Used Acura CL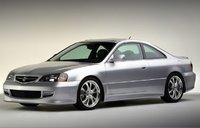 Used 2003 Acura CL For Sale
| | |
| --- | --- |
| | 5 GOOD Deals |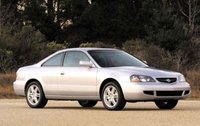 Used 2002 Acura CL For Sale
| | |
| --- | --- |
| | 1 GOOD Deal |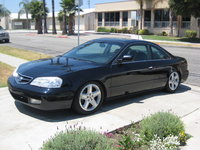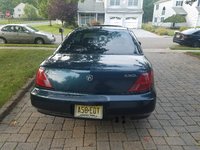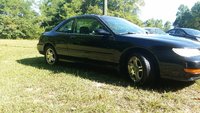 Used 1998 Acura CL For Sale
| | |
| --- | --- |
| | 1 GOOD Deal |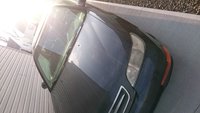 Acura CL Questions
Clock Wont Set On 2003 Cl-s
Whats Up
I noticed that my 1999 acura cl, when in first gear, the passenger side wheel turns. In fourth gear and higher rpm both fronts turn. Is this normal
My 2001 Acura Cl Type S Is Acting Weird. When I Start It And Drive It Wont ...
I Just Bought A 1999 Acura Cl 2.3 With 41k Miles On It. It Was An Old Lady ...
Help Please! Acura Randomly Shuts Off Wile Driving - Need To Drive It Acros...
Hello!I have a 97 Acura CL with about 110k miles on it. When I am driving sometimes it will randomly shut off, the speedometer on the dash will go straight to 0 even when I am still movie and I lose...
Acura CL
Overview
Offered between 1997 and 2003, the Acura CL replaced the Legend coupe, just as the Acura RL replaced the Legend sedan. Acura's parent company, Honda, hoped that the differentiation of the model lines would help sales; both the Acura CL and Acura RL were positioned as midsize luxury cars, but the CL's styling and engineering definitely had a stronger emphasis on performance.
The Acura CL was offered in a range of trims that emphasized, to differing degrees, the brand's sports performance and luxury focus. Although Acura chose not to follow the CL with another luxury coupe, some of the sports performance focus was carried over into the compact RSX, which was discontinued in 2006.