Used Acura CL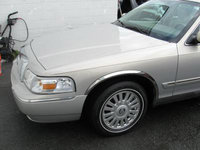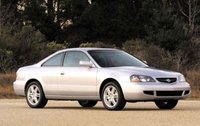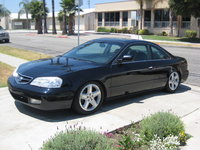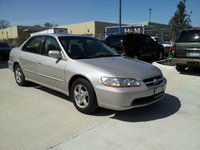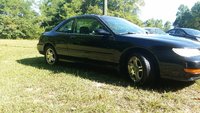 Acura CL Questions
How To Remove Passenger Door On 99 Acura CL
Do I need to remove fenders
Does This Car Start In -35 C Without Being Plugged In?
Car Trunk Release
Hello, my trunk latch on my door stopped working one day and my trunk won't open. The cebter of the back seat opens up but it's only enough to get a head or shoulder through and because of its age, it...
Oil Change
Synthetic oil or regular oil? Thinking about switching.
Can A 2001 Acura CL Type S Auto Transmission With A 2003 Acura Manual 6 Spe...
can i swap a transmission from a 2001 Acura CL type S auto transmission to a 2003 Acura CL type S manual 6 speed transmission
Acura CL
Overview
Offered between 1997 and 2003, the Acura CL replaced the Legend coupe, just as the Acura RL replaced the Legend sedan. Acura's parent company, Honda, hoped that the differentiation of the model lines would help sales; both the Acura CL and Acura RL were positioned as midsize luxury cars, but the CL's styling and engineering definitely had a stronger emphasis on performance.
The Acura CL was offered in a range of trims that emphasized, to differing degrees, the brand's sports performance and luxury focus. Although Acura chose not to follow the CL with another luxury coupe, some of the sports performance focus was carried over into the compact RSX, which was discontinued in 2006.