Universal Mitsubishi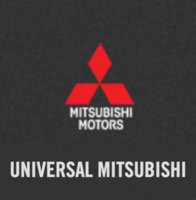 Today
9:00 AM - 9:00 PM
(Closed Now)
Show business hours
Hide business hours
By Car
By Body Style
By Price
Filter Results
Popular Used Cars
Used RAM 1500
2,740 Great Deals out of 148,708 listings starting at
$3,950
Used RAM 2500
555 Great Deals out of 37,240 listings starting at
$5,000
Used Honda CR-V
1,007 Great Deals out of 86,492 listings starting at
$1,999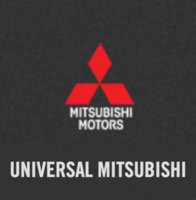 Today
9:00 AM - 9:00 PM
(Closed Now)
1125 Central Ave
Duarte
,
CA
91010
Dealer Reviews
All reviews are verified visits to the dealer. –
Learn More
Friendly and professional, responded relatively quickly
Got back to use right away very helpful
Bought the car I was looking for yesterday. Tiki was helpful and friendly through out the whole process of purchasing the car definitely will go back when looking for another vehicle
Tiki was a very pleasant and professional saleswoman, it just wasn't the right Jeep for me.
The online salesman replying to my car gurus inquiry told me we could make a deal, saying they would get me the "best possible deal" available on the car. I specifically said I was over an hour away and this would be a 2hr round trip for me plus whatever time is needed at the dealer, and that I was coming with the intention of buying a car IF he was telling the truth. He assured me he was. I drove an hour, got there, and the manager told me there was "zero room" on this car. He didn't even offer me $100 off, saying he had no room, whereas the salesman implied we could take a couple thousand off. When I told the manager about this blatant deceit by his worker, he literally laughed at me, shrugged his shoulders and said "well, that's his job". They were completely and utterly dishonest about their willingness and ability to do ANY kind of deal (even if only a tiny discount) and then quite literally laughed at me when I arrived saying pay full price or we can't sell it. When I reminded him this took my entire day at this point, he said "sorry" and walked away back to his office, leaving me standing in the lobby.
Show older dealer reviews
64
This was THE best car buying experience my wife and I have ever had. Initial contact was by phone with Zakk and a visit to the dealer was scheduled. We live about a hundred miles away from the dealer however the phone conversations we had beforehand indicated that we were going to meet "friends". When we arrived at the dealer we were greeted by Zakk who treated us like family, took care of all the initial paperwork and even helped us turn in our rental car. With all the paperwork finished with the help of an ever smiling and friendly Tiki, we drove back home. Honestly, the visit was the shortest and friendliest we have ever had At a car dealer and we felt like we had made new friends.
I asked Zekk to find out a few things about the car and call me back. He didn't..... maybe because I'm still gathering information about Teslas and not ready to buy yet, which I told him!
I would give this place a .000000001 star if I could as soon as I got there they included a package I didn't ask for and to me that my price was too low and tried to get me in a higher priced car the salesman was Daniel his boss came outside to talk to me after he told me he wasn't going to lower the price anymore and gave me literally a 7 minute lecture on buy things at depart stores and finance. Next day called to work out a deal for the price I wanted but needed up going somewhere else the had way better device and better pricing. Also when I got there the cat was missadvertized and had weather striping hanging out the door plus the car wasn't even washed when I showed up I gave the a day in advance to prep the car very unprofessional. I WILL NEVER STEP FOOT IN THIS PLACE AGAIN.
The dealer was quick to respond and to follow-up...!!
Tiki was the sales person that assisted me and she was excellent! She made me feel confident about purchasing from the dealer. Highly-recommended!
Positive salesperson, upon test driving we did not like the Subaru handling characteristics.
Got back to me very quickly, never went to the dealership because we got a CRV at the dealership we went to before Glendale. But very fast response.
Tiki was wonderful. I did not purchase the vehicle, no fault on her part, I just could not make it into the dealership. Friendly and professional and not too pushy.
Responded fairly quickly.
Great people,just I dont like the price
Had a very pleasant experience purchasing pre-owned vehicle! We did a lot of shopping around and the People at Glendale Mitsubishi were very helpful and worked with us on a price that fit!
Great experience. Helpful staff.
Very nice, easy to talk to.
Everything was good as soon as they got my money I was nobody to them . The original salesman wasn't there when I came back only one key could be found and in the world of high tech a spare key isn't cheep . Just for your info my dealer you just don't run down to Lowes to pick one of these up . Also being a one car owner and somewhat of a collectors car I highly believe it didn't come w one key ar should of been up front if there was only one . My price would of been a bit lower . Also get w the 21st century you dealership is cramped no air and no where to sit if someone other than yourself is along w you .
Quick to call back. Very helpful.
I called ahead to ensure the car I reviewed was still available and spoke to Marc. He was there to meet us and greeted us warmly. He shared his knowledge of the car while we test drove it. Marc was very friendly, thorough and patient with our questions. We ended up buying the car and feel like we got a good deal. There are no bells and whistles at this dealership, but that's not the important issue. They have good inventory and friendly service without being pushy.
Worst customer service I ever received, manager was rude and pushy. Said the car wouldn't be there the next day, that was a month ago. And the car's still there. Never going back there.
everyone at dealer was friendly and helpful. made car buying easy. thanks again all you guys!
Dealer or on line purchase manager don't have any product knowledge....has to depend on other salespeople ....you will have to deal with 3 managers or sales supervisor who will make you feel you can't afford the car.....lot of upsells
Very attentive to my questions, answered them and got me the information I requested.
Unable to reach a price agreement.
The lady that returned my call was very helpful and did followup with me.
Battery was dead on the car. We returned the with the car two days later. Of course they tried to charge us for a new one, But did not succeed. They also ran my credit 3 times after we already came to an agreement on what I was going to pay. 3 hard credit inquiries the day after on credit karma. Wow didn't know I authorized 3 different loan companies to run my credit. So my credit score dropped about 30 POINTS!!
Talk to the guy once and just waited for him to callback
Dealer called me right away!
Quick to respond, very helpful, really personable and very kind, great deals on the lot and works with prices.
Salesman Devin Sampson is a tactful pro.Everybody was polite Mr tatu enlightened me to certain aspects pertaining to my situation.Wish I could have gotten a better rate.But it is what it is for now....looking to refi in a year.
Has continued to supply requested information for several days.
Not interested in selling the car, couldn't wait to get rid of me.
Great to deal with. Fast, and I got the deal I wanted.
Tiki,handled my transaction flawlessly. Very professional and a real asset to the dealer.
Even though I didn't purchase the car, I had outstanding customer service. Job well done. If I ever have someone who is looking for a car, I will definitely recommend or tell them about Glendale Mitsubishi. I was attended by Tiki Nikogosian.
They were quick to respond. Courteous.
No people skills on the part of the supervisor, we purchase a vehicle from a the Mazda dealer next door!!! Attitude towards people much different!!!
Never met them, but they responded in a courteous manner...
Immediate response from Tiki. Was not about to let me fall by the wayside, but not pushy with her attention. Left the ball laying on my side of the table, as I had requested. Always remember lessons learned from the sales schools of Xerox and Exxon. Thanks for your interest, JMc
Replied very quickly and was helpful
Very pleased and friendly staff. Thanks
Nice people, good deal on car
Great deal, great car, excellent experience with sales people.
The search has been completed ! I bought from this dealer .
online description is not accurate. Its been weeks since I pointed it out and still no correction
The dealer who responded didn't even know how to pronounce Chevorlet Avalanche which led me to believe she did not know what she was talking about. I went w/ another dealer who was more knowledgeable about the vehicle I wanted.
Aug 2, 2014
Response from current dealership:
Thank you Zeta for allowing to earn your business. Please feel free to contact me anytime if you have any questions or any additional automotive needs.

Michael Lee
General Sales Manager
Glendale Mitsubishi
(818) 550-1500
Good service. They responded and had the car I wanted, no haggling, good price. Just takes a long time to do the paperwork, which shouldn't have been the case since I paid cash. But they were helpful, washed the car, put some gas in, and drove my rental to the rental return so I didn't have to arrange for that.
Aug 2, 2014
Response from current dealership:
Thank you Greg for allowing us to serve you. I apologize for not completing all documents needed for your purchase. We will make additional efforts to stream-line the purchase process. Thanks again for allowing us to serve you.

Michael Lee
Glendale Mitsubishi
(818) 550-1500
Everyone I death with was nice, and helpful. I hate buying cars and I'm not good at haggling. I may have gotten a better deal if I was better at that, but I'm satisfied with the deal I got. I love my 2012 Subaru Forester, and I feel I got a reasonable trade in for my car..I would recommend them
Aug 2, 2014
Response from current dealership:
Thank you Laurie for your kind review and recommendation. Please feel free to contact me anytime if you have any questions or any other automotive needs.

Michael Lee
Glendale Mitsubishi
(818) 550-1500
Great dealer they are very nice people
Aug 2, 2014
Response from current dealership:
Thank you Scott for allowing us to serve you and also for your kind review. We look forward to serving your automotive needs in the future.

Glendale Mitsubishi Team
Michael Lee
(818) 550-1500
Horrible customer service! I was committed and ready to buy but due to the poor customer service and the way I was treated I walked. I would not recommend this place.
Aug 2, 2014
Response from current dealership:
Hi Alex,
First of all, I sincerely apologize for the poor customer service you have received. My name is Michael Lee. I am the General Sales Manager for Glendale Mitsubishi. We strive to make the car buying experience as pleasant and convenient as possible. Please contact me (818) 550-1500 so that I may address the poor service that you have received. Again please except my sincere apology.