South Bay Mazda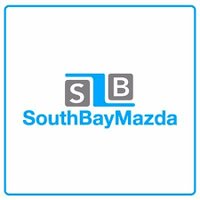 Sales: (888) 480-5313 Service: (310) 660-7452
Today
9:00 AM - 9:00 PM
(Open Now)
Show business hours
Hide business hours
By Car
By Body Style
By Price
Filter Results
Sorry, no listings are available.
Try a different search to see listings.
Popular Used Cars
Used RAM 1500
2,761 Great Deals out of 149,001 listings starting at
$3,950
Used RAM 2500
601 Great Deals out of 37,246 listings starting at
$5,000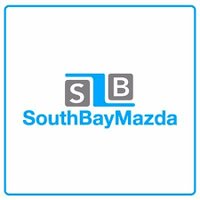 Today
9:00 AM - 9:00 PM
(Open Now)
Dealer Reviews
All reviews are verified visits to the dealer. –
Learn More
They were very Nice to deal with. Unfortunately they could net tell me if the car had Autopilot enabled, all of them are pre wired for this option. however it cost an additional 7,000 to install it. So I did not want to to drive down to buy the car without knowing if the option was installed.
Got there early, but they were ready. Very attentive but courteous. Chris helped me out and he was on point and helpful. Actually, all the staff that I interacted with were very cool. They helped me get the car I wanted in a professional manner and with minimal hassle. Heck, even the showroom radio station rocked, cranking out classic rock staples by Queen, Van Halen, Bowie, etc...lol. Overall, a good experience in what can be a stressful situation for some. A+ Thanks South Bay Mazda.
Went in looking to buy one of their used cars and when I took the car for a test drive the car was shaky and wasn't 100% even after they said the car went through a full inspection and passed it all. I told them to get it checked and if they got it fixed I would buy it. Never called me back so I called back about twice a week for the past 2 weeks and I was told the car was in the shop getting "fixed"(again according to them it was inspected and everything was great). I ended up taking my business else where and got a better car and a better deal. Would of been nice if they would of at least been honest and gave me updates and not just told me it would be ready by this day then that day.
Show older dealer reviews
5
I didn't see this car in person...However At the time of early listing, car didn't have pictures on website and I asked the salesman if he would take pictures and he sent them to me right away! I could see in the pictures car was in bay being inspected I KNOW HE WENT TO LOT OF TROUBLE TO TAKE PICS! He was very friendly and courteous over the phone. I was very happy he took the time to send me the pictures as quick as he did ! If the car had been right for me I would have gone there ...They are 40 miles from me..
They were very insistent and pushy...I was not impressed by the salesman's approach. We walked away because of an unadvertised addendum of fix ups that 1. were way marked up (i.e. a $650m window tint) and 2. already on the car so harder to negotiate. Even when they eased up on the addendum, it was still difficult to go from there. I ended up getting a much better deal elsewhere. It was definitely a learning experience
Very thorough with the information requested. Very professional. Never miss lead, straight forward about were they stand on pricing. Whether if it's negotiable or not. Plain and simple. Still interested, because so honest.
Pleasant people from receptionist, to Ben our salesman, to the finance guy. Got a very nice 2008 volvo c30 at a fair price. Nice vibe there.