Galpin Mazda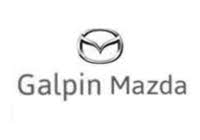 8425 Sepulveda Blvd
North Hills
,
CA
91343
Map & Directions
Sales: (818) 452-2354 Service: (855) 324-9540
Today
8:30 AM - 9:00 PM
(Open Now)
Show business hours
Hide business hours
By Car
By Body Style
By Price
Filter Results
Popular Used Cars
Used RAM 1500
2,812 Great Deals out of 149,880 listings starting at
$3,950
Used RAM 2500
594 Great Deals out of 37,519 listings starting at
$5,000
Used Honda CR-V
1,038 Great Deals out of 87,675 listings starting at
$1,999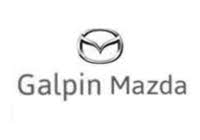 Today
8:30 AM - 9:00 PM
(Open Now)
8425 Sepulveda Blvd
North Hills
,
CA
91343
Dealer Reviews
All reviews are verified visits to the dealer. –
Learn More
Gave me numbers and I drove 2 hours just to have them raise the numbers and witness them trying to sell the same car to 2 other people at the same time.
Fernando did a great job with my test drive.
Very helpful and went above and beyond to make sure I would get what I wanted.
I was very impressed on how the dealer worked with me to be able to purchase this vehicle. I was on a timeline and they got me out the door with all I requested and now I am a happy owner! Thank you Galpin Mazda.
We did not buy the car from them. However, they were very professional and great to deal with.
Very good and well responsive dealership to all my inquires and questions. Very good customer service to its customers including me! Although I haven't purchase their car. Because I have decided to buy a newer car. However I would deal with them , because they have excellent products and great attention to clients . I recommend them Sincerely Robby
Awesome , I highly recommend you see Tony for your next car buying experience.
After making an appointment to see the car I was told I'd be contacted if it was sold. When I arrived at the car was no longer there.
They were able to work with me over emails before I came out to see the car. That was extremely important because driving over an hour to get what is promised is important. They were wonderful and there were no surprises. We walked out with a car for our daughter and had no stress or pressure! Claudia Campos was/is amazing. Thank you for making one 17 year old (and her parents) extremely happy!
Show older dealer reviews
10
Julio helped make purchasing my Mazda a great experience!
Julio Gonzalez was simply amazing as a contact!
They are very respectful and we have ongoing information of said car going on.
Did not have vehicle. Sold some 17 days earlier.
Did not buy the car here but the experience was great.
Awesome. They contact you consistently and don't leave you alone in your car search. Definitely recommend.
salespeople were friendly and helpful, the car that I had wanted to see was sold already unfortunately.