Mitsubishi Dealers near San Antonio, TX
Showing Mitsubishi dealers within 50 mi of San Antonio, TX
Authorized Mitsubishi Dealers
9800 San Pedro Ave
San Antonio, TX 78216
(Closed Now) 8:30 AM - 9:00 PM
"HORRIBLE! I was dealing with the sales manager, and found a car LOVED! I had a few questions about financing, that they could not answer (understandably because they were not there). I had plans to leave town the next morning and was concerned about losing the car to someone else. I was told in person and in writing via text that they would hold the car 1 day because I was leaving town. I did the financing appliacation on line (and they did not receive it). Then, I did the finanacing appliacation over the phone- (and I found out later, THEY NEVER PROCESSED ANTYHING)! There were plans made for me to purchase the car Monday. Monday morning, I received a text from the manager that, "they hide the car, but someone found it, LOL. It is sold!" I was devastated. Upon calling him, I shortly realized everything they told me was inaccurate, they did not process any financing that I submitted, he denied everything he told me, and was frankly very cold and was not apologetic at all! He ended the call with telling me "he has friends in the business and would makes a few calls to see if he could find me another car that is similar and he would call me back". I NEVER HEARD FROM HIM AGAIN! I'm a very laid back person, and I'm still having a hard time processing what happened to me at this dealership! TRULY SHOCKING! I DEFINATLY DO NOT RECOMMEND!"
8821 Interstate Highway 35 South
San Antonio, TX 78211
(Closed Now) 9:00 AM - 9:00 PM
7007 NW Loop 410
San Antonio, TX 78238
(Closed Now) 9:00 AM - 9:00 PM
"Overall great experience. Worked with online contact Lorena, sales rep Austin F, the sales manager, and the finance manager. Clean dealership, excellent hours, and lots of inventory to choose from. I went in looking at a used car they took on trade. Their service department did well prepping and cleaning the car. Ultimately I didn't buy because I couldn't get the financing numbers to work within my budget."
16040 Interstate 35 N
Selma, TX 78154
(Closed Now) 9:00 AM - 8:00 PM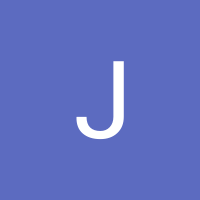 "Provided requested info but has since flooded my inbox with emails. "
Displaying dealers 1 - 4 of 4