Lexus Dealers near San Jose, CA
Showing Lexus dealers within 50 mi of San Jose, CA
Authorized Lexus Dealers
3333 Stevens Creek Boulevard
San Jose, CA 95117
(Closed Now) 9:00 AM - 9:00 PM
"Daniel, who was helping me, was great! Actually everyone I had contact with was also great. I ended up buying my Lexus there, even though I had to go a little over budget, but the way I was treated, I had no problem with it"
5600 Cushing Pkwy
Fremont, CA 94538
(Closed Now) 9:00 AM - 9:00 PM
"Replied in a timely manor and were very polite"
390 Convention Way
Redwood City, CA 94063
(Closed Now) 9:00 AM - 7:00 PM
"Good communications .Thank you"
4345 Rosewood Drive
Pleasanton, CA 94588
(Closed Now) 9:00 AM - 8:00 PM
"Friendly and accommodating. Shaun (online sales) is the man! He was very helpful"
7273 Oakport Street
Oakland, CA 94621
(Closed Now) 8:30 AM - 8:00 PM

"OUTSTANDING- ask for Matt Minoli. Smart, polite, effective-actually listened and made the process very easy. I ended up getting my car and drove 2.5 hours away because of hm"
700 Serramonte Blvd
Colma, CA 94014
(Closed Now) 7:00 AM - 8:00 PM
2001 Market St.
Concord, CA 94520
(Closed Now) 9:00 AM - 9:00 PM
1721 Del Monte Boulevard
Seaside, CA 93955
(Closed Now) 9:00 AM - 7:00 PM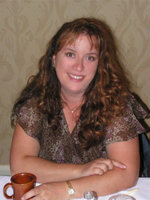 "Deeply disappointed in my experience with THIS car at THIS dealership. I went back and forth with this dealer about the condition of this car before driving the 4+ hours (each way) to see it. I ended up heading there to see the car and could NOT believe it's condition. It was very abused and looked more like a 10-year-old car. The salesperson I was passed off to was abrasive and rude. Needlesstosay - I did NOT buy the car and turned around to drive the 4+ hours home. What a waste of time. "
Displaying dealers 1 - 8 of 8