Cadillac dealerships near me (Madison, WI)
3 dealerships within 50 mi
Bergstrom Cadillac of Madison
|
View Inventory
1200 Applegate Rd, Madison, WI 53713 (2 mi)
Open now

9:00 AM - 7:00 PM
Great service. Friendly and accommodating. Inquired on a Tuesday letting them know what we were interested in. They brought the car out to us for a test drive and then delivered it on the following Monday. All papers were signed in our home. Now that is SERVICE!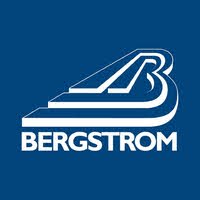 Sales hours
Sun: 8:00 AM - 5:00 PM
Mon: 9:00 AM - 7:00 PM
Tue: 9:00 AM - 7:00 PM
Wed: 9:00 AM - 7:00 PM
Thu: 9:00 AM - 7:00 PM
Fri: 9:00 AM - 6:00 PM
Sat: 9:00 AM - 5:00 PM
Bud Weiser Motors
|
View Inventory
2676 Milwaukee Rd, Beloit, WI 53511 (43 mi)
Open now

8:30 AM - 8:00 PM
I spoke with a salesman named Phil last week about a Toyota Rav 4. He says none has had any interest in it so I should be fine not putting a down payment on it. My husband and I had an appointment with him the very next day at noon. The next day rolls around and we didn't leave on time. We were running 15 minutes behind so I called Phil out of curiosity and no answer so I left a message saying so. I live an hour away from the dealership mind you. Ten minutes before I get to the dealership Phil calls me and says "I have bad news, we sold the Toyota you were going to look at/buy". Are you freaking kidding me??!!

Sales hours
Sun: Closed
Mon: 8:30 AM - 8:00 PM
Tue: 8:30 AM - 8:00 PM
Wed: 8:30 AM - 6:00 PM
Thu: 8:30 AM - 8:00 PM
Fri: 8:30 AM - 6:00 PM
Sat: 8:30 AM - 4:00 PM
Kunes Chevrolet-Cadillac of Delavan
|
View Inventory
1231 E Geneva St, Delavan, WI 53115 (49 mi)
Open now

8:30 AM - 9:00 PM
Worst experience! Waste of time. Baited with fair price. Called dealership 4 times to verify vehicle was still for sale because it was listed on CarGurus and did not show up on their website. Finally found out dealership did have the car on the lot. Took vehicle for test drive and had dealership manager price my trade in. Discussed trade in value and 3 other competitors valued my trade in $2500.00. Sales person then went back to the manager and came back to me with a $1500.00 higher value. I informed sales person we were close. I asked about the warranty which attracted me to the dealership. You have to get oil changes performed by them and if you don't you void the warranty. If you travel any distance and have a breakdown they Kunes has to perform the repair. Just having an oil change is 130 miles round trip. Imagine being on vacation and having a breakdown in Florida. Tow the vehicle back to their dealership for repair. Approximate cost of towing is $1000.00 with no reimbursement.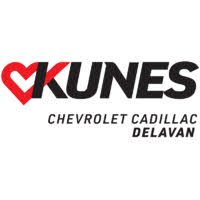 Sales hours
Sun: Closed
Mon: 8:30 AM - 9:00 PM
Tue: 8:30 AM - 9:00 PM
Wed: 8:30 AM - 9:00 PM
Thu: 8:30 AM - 9:00 PM
Fri: 8:30 AM - 6:00 PM
Sat: 8:00 AM - 5:00 PM
Displaying dealers 1 - 3 of 3