Buick dealerships near me (Beaumont, TX)
3 dealerships within 50 mi
Classic Southeast Texas
|
View Inventory
3855 Eastex Fwy, Beaumont, TX 77706 (3 mi)
Open Now

9:00 AM - 7:00 PM
Friendly, down home people and they work hard to please the customer. I had a great experience and a great time, and yes l drove me a truck home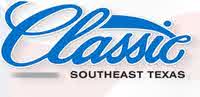 Sales hours
Sunday: 8:00 AM - 6:00 PM
Monday: 9:00 AM - 7:00 PM
Tuesday: 9:00 AM - 7:00 PM
Wednesday: 9:00 AM - 7:00 PM
Thursday: 9:00 AM - 7:00 PM
Friday: 9:00 AM - 7:00 PM
Saturday: 9:00 AM - 6:00 PM
Moore Chevrolet Buick GMC Cadillac
|
View Inventory
1415 Hwy 96 Bypass, Silsbee, TX 77656 (18 mi)
Open Now

8:30 AM - 7:00 PM
Sales hours
Sunday: Closed
Monday: 8:30 AM - 7:00 PM
Tuesday: 8:30 AM - 7:00 PM
Wednesday: 8:30 AM - 7:00 PM
Thursday: 8:30 AM - 7:00 PM
Friday: 8:30 AM - 7:00 PM
Saturday: 9:00 AM - 6:00 PM
All Star Buick GMC Truck, Inc.
|
View Inventory
1180 E Napoleon St, Sulphur, LA 70663 (45 mi)
Open Now

8:00 AM - 6:00 PM
Was really impressed with this dealership. They were fantastic, and I did not get pressured at any point. They communicated promptly, however I did have to talk to a couple of salespeople due to the fact that they had just got the truck and it wasn't in the computer.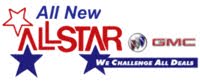 Sales hours
Sunday: 8:00 AM - 6:00 PM
Monday: 8:00 AM - 6:00 PM
Tuesday: 8:00 AM - 6:00 PM
Wednesday: 8:00 AM - 6:00 PM
Thursday: 8:00 AM - 6:00 PM
Friday: 8:00 AM - 6:00 PM
Saturday: 9:00 AM - 5:00 PM
Displaying dealers 1 - 3 of 3