Pontiac Sunfire
Model Overview
Used Pontiac Sunfire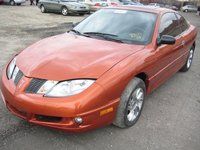 Pontiac Sunfire Questions
Where Is Fuse Or Relay For Running Lights On A 2002 Sunfire
I Have A 1996 Sunfire 2.4l 5speed
This is a Race build! This is what happened I have changed the map sensor the throttle position sensor even added extra airflow with bigger cone. When the car gets to around 6k rpms in 3rd gear i...
Shift Linkage Roll Pin Replacement
I have a 2002 sunfire that has a 5 speed manual transmission, now my shifter won't go into any gears bc the roll pin in broken but I have no idea how to replace it. could anyone help me ?
Power Steering Pump Body Cracked.
Have you ever heard of the power steering pump's body cracking? My girlfriend is 5 hours away and a repair shop is telling her this. Should I be sceptical?
How Do You Direct Wire A Fuel Pump On A 2005 Pontiac Sunfire
Older Pontiac Sunfire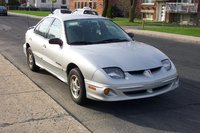 2001 Pontiac Sunfire reviews: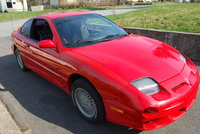 2000 Pontiac Sunfire reviews: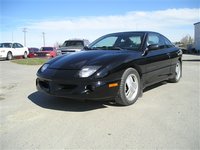 1999 Pontiac Sunfire reviews: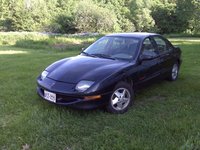 1998 Pontiac Sunfire reviews: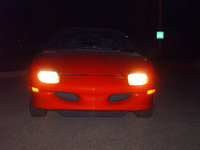 1997 Pontiac Sunfire reviews: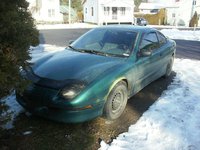 1996 Pontiac Sunfire reviews: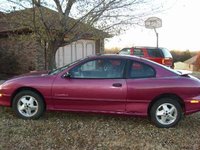 1995 Pontiac Sunfire reviews:
Pontiac Sunfire
Overview
In 1995, the Pontiac Sunfire took the place of the Sunbird in the compact car segment of Pontiac's lineup. It was originally offered as a 2-door coupe or convertible in either base or GT trims. The base initially came with a 2.2-liter, 115-hp I4 engine, and the GT upped that to a 2.4-liter, 155-hp I4. It also added on a firmer suspension, 16-inch wheels, dual exhaust, and fog lights as part of its performance package.
Sharing a platform with the Cavalier, the Sunfire was most popular with a younger audience, particularly young women. This was due as much to its sporty looks (as defined by its rear spoiler and low roofline), as it was by the low price tag and good fuel economy. Because it was so light, the car didn't need much to go fast, so performance was satisfyingly fun for a compact.
In 2000, the Sunfire got a makeover and the convertible was dropped. When the Firebird was dropped, it filled the role as Pontiac's only two-door car until the GTO came along in 2004. Now only available with a 2.2-liter I4 that got 140-hp, the Sunfire came with few standard features beyond air conditioning, rear defrost, and a rear spoiler, but plenty of option packages added on the convenience features (power windows and locks, OnStar) and niceties (satellite radio) that enhanced the overall ride.
Though always a popular model, the Pontiac Sunfire was discontinued in 2005. Owners loved its peppy engine, fuel economy, and affordability. Interior comfort and quality were its main drawbacks. The Sunfire coupe was replaced by Pontiac's G5 in 2007.