Pontiac G5
Model Overview
Used Pontiac G5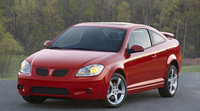 Used 2009 Pontiac G5 For Sale
| | |
| --- | --- |
| | 9 GOOD Deals |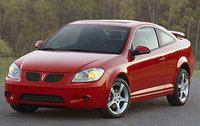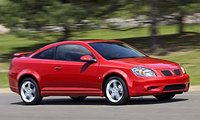 Pontiac G5 Questions
Power Windows
The Driver's side power windows both front and rear will not operate. The passenger side windows operate just fine. There doesn't seem to be separate fuses for the 2 sides so what else could it be?
2005 Pontiac G5 2.2liter Ecotec...can I Replace Motor With A 2.2 Ecotec Vvt...
I have a 2005 g5 gone bad. picked up a 2006 ecotec vvt. Very similar motors but not exact??? Can I swap motors(compatible)? Or maybe can I swap heads?
Clutch Safety Switch In A 2007 Pontiac G5
The clutch safety switch was bypassed in my 2007 Pontiac g5 and I need to reverse what was done. I believe the switch being bypassed is now preventing my car from starting.
What Would Cause A Pontiac G5 To Run Hot Even When Heater Is On?
The fan does not go on when temp goes up
Car Keeps Trying To Start
Car shuts off then after removing the key it keeps trying to start
Older Pontiac G5

Pontiac G5
Overview
Ostensibly replacing the Sunfire in the compact car segment, Pontiac released the 2-door coupe G5 in the U.S. for 2007. Billed as their lowest-priced offering, and almost identical to the Chevy Cobalt, it has been sold for the past two years in Canada as the Pursuit.
There is little to distinguish the 2007 G5 from its Cobalt kin, aside from a few minor cosmetic touches, like the Pontiac grille and a rear spoiler, and the presence of electronic steering in the place of hydraulic steering. However, it is a sporty-looking coupe, and the GT trim adds on more performance-oriented suspension, tires, and standard features, such as XM radio and cruise control, to enhance the driving experience.
Though not priced any lower than the Cobalt, and certainly unable to compete with compact offerings from Honda, Mazda, or Toyota, the 2007 G5 does offer a lot more standard features than these cars and gets comparable gas mileage. Pontiac hopes it will entice new drivers to the brand name with its sporty looks, economy car specs, and relatively affordable price.

It's too early to tell how well it will do with drivers, though early reports suggest most people find it fun to drive, the GT engine plenty powerful, and the handling easy and solid. Critics suggest that Pontiac might want to give the G5 some more unique styling and features and improve the quality of the interior, creating more of a distinct personality for their new compact.