Pontiac Bonneville
Model Overview
Used Pontiac Bonneville
Pontiac Bonneville Questions
I Occasionally Have A Hard Thump As I Am Driving
i was told that the tranny was not shifting properly and lucas transmission was added to correct the possible sticking of the shift solenoid. the thump can only be described as if i was hitting some...
Rear Shocks, Air Compressor
Replaced the rear air shocks on my 2001 Pontiac Bonneville, including the air lines and hoses coming off the compressor. The air compressor kicks on for 5 sec. then shuts off. Doesn't want to fill...
2001 Pontiac Bonneville Battery Died And Will Not Recharge It Says If There...
My 2001 Pontiac Bonneville I left my lights on for two nights without realizing it my interior lights and it drained my battery to the point where I could barely start my vehicle and then the next ...
My Car Keeps Dying While Driving
While driving at anytime with out warning my car just dies. Help cant figure out the cause !!
Car Wont Start On Its On
I have an 2003 pontiac bonneville sle.its seem to b pumpin to much fuel i tried to start it one day nd it backfired nd the muffler literly exploded,but wen i spray ignition starter in nd start it ...
Older Pontiac Bonneville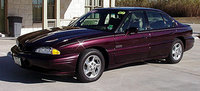 1997 Pontiac Bonneville reviews: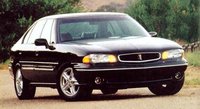 1996 Pontiac Bonneville reviews: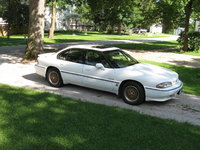 1995 Pontiac Bonneville reviews: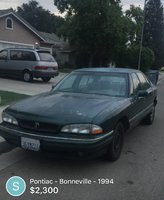 1994 Pontiac Bonneville reviews: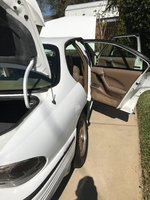 1993 Pontiac Bonneville reviews: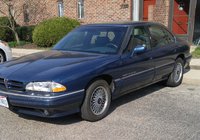 1992 Pontiac Bonneville reviews: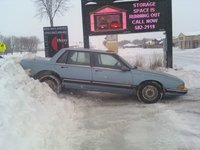 1991 Pontiac Bonneville reviews: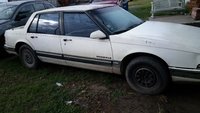 1990 Pontiac Bonneville reviews: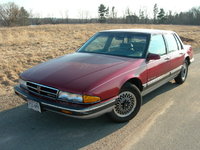 1989 Pontiac Bonneville reviews: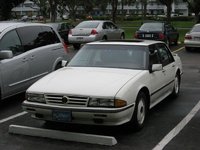 1988 Pontiac Bonneville reviews: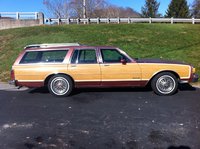 1987 Pontiac Bonneville reviews: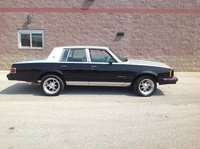 1986 Pontiac Bonneville reviews: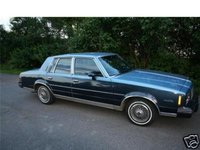 1985 Pontiac Bonneville reviews: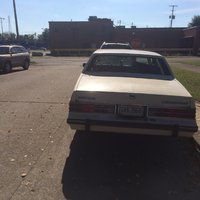 1983 Pontiac Bonneville reviews: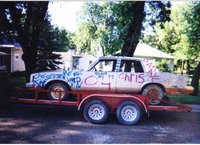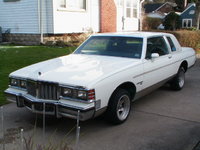 1980 Pontiac Bonneville reviews: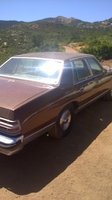 1979 Pontiac Bonneville reviews: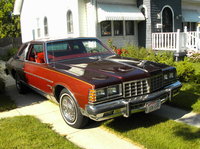 1978 Pontiac Bonneville reviews: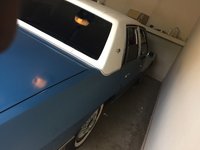 1977 Pontiac Bonneville reviews: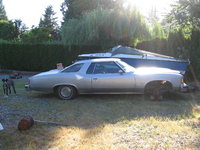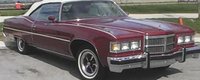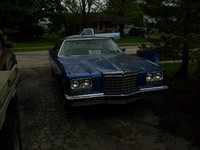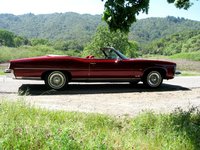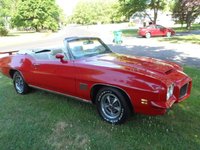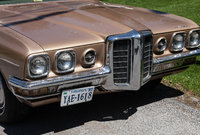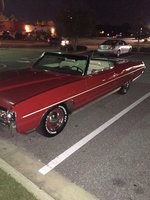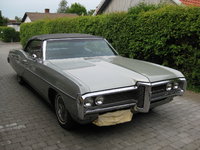 1968 Pontiac Bonneville reviews: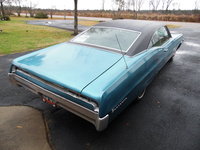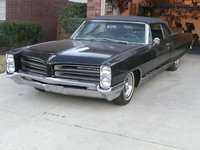 1966 Pontiac Bonneville reviews: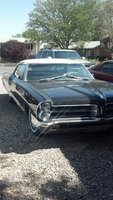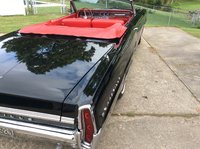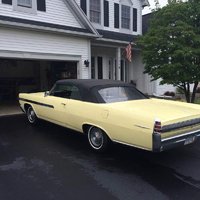 1963 Pontiac Bonneville reviews: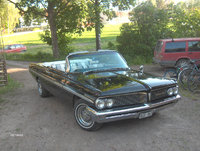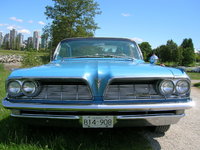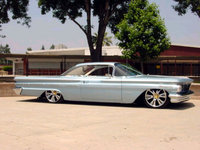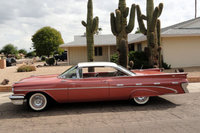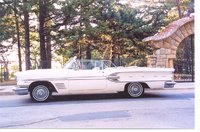 Pontiac Bonneville
Overview
With the exception of the GTO, there is perhaps no other car that is so closely associated with the Pontiac name than the Bonneville. The Bonny has taken on legendary status as one of the largest performance cars that Pontiac ever built and is fondly recalled today with a nostalgic sigh since its demise in 2005 after 48 years on U.S. roads.
First appearing as a promotional luxury performance convertible in the Star Chief line in 1957 (a collector's item now), the Pontiac Bonneville became its own model in 1958, as both a coupe and convertible known for comfort, luxury, and lots of standard bells and whistles. Named for the Bonneville Salt Flats racing car test grounds, the early Bonnies featured powerful V8 engines that achieved well over 300-plus horsepower with their four-barrel carburetors. Its heyday was in the 1960s, when it introduced a sedan and station wagon along with the coupe and convertible and pioneered the Wide Track slogan that ushered in the era of big boat cars. Already at 123 inches in wheelbase length, the Bonny pushed its wheels out almost all the way to its edges, touting better road handling and cornering, as well as more interior room.
The Bonneville was sporty and fast, with plenty of passenger and trunk room, and lots of comfort features inside. Its surprisingly good gas mileage for such a large car and famiy car practicality cemented its popularity. But the gas crunch of the 1970s forced detuning of engines and downsizing of cars, and though still sold as a full-sized sedan, the Bonneville lost some length, and its V8 engines eventually got down to a measly 170-hp. The convertible disappeared, and for a while the Bonny lost its top spot to the Grand Ville. By the 1980s, it had been downgraded to a mid-size car, far removed from its glorious giant days of the '60s.
1987 was a bit of a rebirth for the Bonneville. It regained its top-of-the-line full-size status, but lost the standard V8 engine in favor of a V6. Rear-wheel drive was replaced with front-wheel. Though not the performer it once was, the V6 provided enough pep and energy to the Bonneville to restore some fun and "Pontiac excitement" to the driving experience. Sportier trims reached back to the Bonny's roots, and a supercharged V6 option in the '90s provided more power. A V8 returned briefly in 2004, just before the Bonneville's demise a year later. Poor sales forced the termination, but the move saddened many Bonny fans. It truly was an end of an era, the sad passing of Pontiac's flagship large luxury performance sedan.