Pontiac 6000
Model Overview
Pontiac 6000 Cars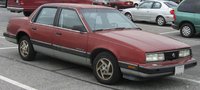 1991 Pontiac 6000 reviews: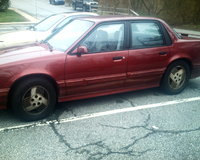 1990 Pontiac 6000 reviews: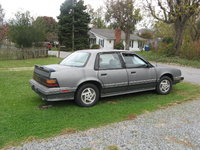 1989 Pontiac 6000 reviews: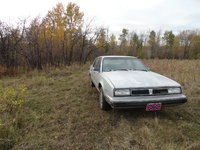 1988 Pontiac 6000 reviews: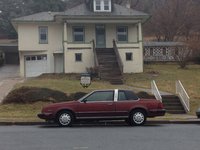 1986 Pontiac 6000 reviews: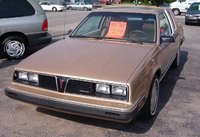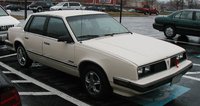 1984 Pontiac 6000 reviews: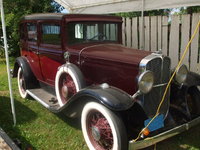 1982 Pontiac 6000 reviews:
Questions
91 6000 LE V6 Stalling Out
Replaced cadilitic convertor egr valve and fuel filter last year due to running really rough. Helped for awhile. Now I can barely keep it running. The new symptom I am getting is for example.... Ru...
I'm Looking For A Pontiac 6000 SE Or STE Model In The Years Of 89-91
i'm looking to purchase to this vehicle asap. this is a vehicle that i've always wanted and is a hard to find vehicle.
Window Sweeps
Where can I find replacement window sweeps and seals?
Carbruetor 2.8L Pontiac
I would like to put a outlaw carburetor on my 1982 pontiac 6000 2.8L for racing and I can only find a chevy S-10 2.8L carb that is the same bolt pattern but I could not find any cross reference onlin...
Carburetor
The choke light is going on and off on my Pontiac 6000 why
Pontiac 6000
Overview
A good illustration of "don't judge a book by its cover" might be the Pontiac 6000. First appearing in 1982 to take over from the Grand Am in the mid-size sedan market, the 6000 was not flashy by any stretch of the imagination. Squared off and bland, it looked like a respectable family car or the car your grandmother only drove once a week to the grocery store.
Once inside the 6000, however, reluctant owners were pleasantly surprised and grew into loyal fans. The 6000 made Car and Driver's Ten Best list for three years and always rated highly among customers. Starting out as a sedan and coupe, it added a wagon later, and all models were known for their roomy interiors and large trunks. The engine performance was sturdy and reliable, rarely letting drivers down, and with the V6, the 6000 had incredible pickup and enjoyable cruising speed on the highway.
Realizing its potential, Pontiac released a sportier model, the STE, which had a high-output version of the regular engine and sports-tuned suspension and performance attributes. This, along with the car's affordability, low repair record, good fuel economy, and inexpensive aftermarket parts, made it a great package for first time buyers wanting both practicality, economy, and performance. Though most drivers bemoaned its ugly exterior, they gave high praises to the driving experience.
A brief all-wheel drive version was offered towards the end of the 6000's life, as was a 3.1 V6 which supposedly was the first of these in a production vehicle. The Pontiac 6000 lived for 11 years, being replaced in 1992 by the Grand Prix, but most original owners say their cars are still going strong.
Find great deals from top-rated dealersTM
Search