Chevrolet Volt
Model Overview
New Chevrolet Volt

Used Chevrolet Volt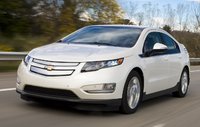 Used 2015 Chevrolet Volt For Sale
| | |
| --- | --- |
| | 46 GOOD Deals |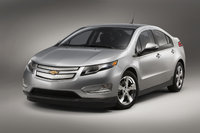 Used 2014 Chevrolet Volt For Sale
| | |
| --- | --- |
| | 31 GREAT Deals |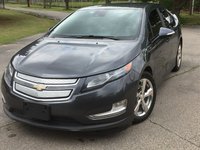 Used 2013 Chevrolet Volt For Sale
| | |
| --- | --- |
| | 22 GOOD Deals |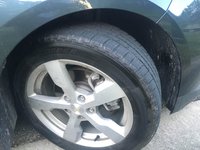 Used 2012 Chevrolet Volt For Sale
| | |
| --- | --- |
| | 22 GOOD Deals |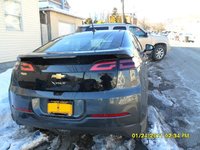 Used 2011 Chevrolet Volt For Sale
| | |
| --- | --- |
| | 1 GOOD Deal |
Chevrolet Volt Questions
Should We Leave Our Volt Pugged In When We Go On Vacation?
We'll be gone for two weeks and our Volt will be sitting in the garage. It's expected to be hot here for at least some of the two weeks. Should we leave the Volt plugged in, fill the gas tank and le...
Where Do I Find More Details On Flagged Issues Lemon History Reported
Lemon History
Details on lemon history. Can this be further explained by Carfax or others?
Why Are The Dealers Now Showing The Volt Car Battery With A Full Charge??
I have noticed how the dealers are not showing the Chevy Volt with a full or partial charge in the main battery. Not good for a customer looking for a Extended Range Car. Also, when I have gone to...
Demo Mandatory Km
I have been looking a new 2017 chev volt. I was at the local dealership and they had one marked demo.It has 700km and the said they give a discount. however the salesman said they need to drive it...
Chevrolet Volt
Overview
Chevrolet's Volt aims to provide a way for 75+% of America's daily commuters to drive themselves to work without using a drop of gasoline. Able to travel up to 40 miles on electricity only and get recharged through a standard 120V electric outlet and an optional solar roof, the Volt will have a small gas engine that can drive the electric motor via a generator, but that engine will not recharge the battery pack. Buyers should be eligible for a substantial tax credit.
The Volt reminds some of GM's EV1 electric car of the late '90s, but the new car should have a much higher top speed, thanks largely to improvements in battery technology, though its pure-electric range will be shorter. The Volt will seat four, instead of the EV1's two, and its battery pack will be considerably smaller and lighter. Originally announced as a 2010 car, Chevrolet warned of delays in early 2008, but now expects production to begin in late 2010.