Chevrolet Venture
Model Overview
Used Chevrolet Venture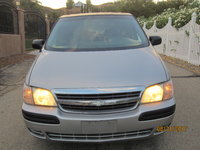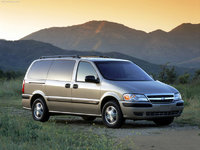 Chevrolet Venture Questions
Does Not Start
Replaced Starter, in 2005 Chevrolet Venture LS tested Battery its Good, it makes clicking sounds Lights are bright. I really do not know what it could be.
98 Chevy Venture Wont Start Has Spark And Fuel Pressure
I was stuck near a flooded area had to go threw pretty high water the van was missing but made it home the next day wouldn't start replaced both crank sensors and new balancer has good fuel pressu...
No Start, No Crank. Acts Dead.
i have a 2001 chevy venture van that we put a new battery and starter on and still nothing. turn the key to on and the lights and door dinger works but then when you go to start it not even a click? p...
2000 Chevy Venture Cranks, No Start,
OK..Just tried to start the van. Husband said it started but the engine was racing like he had his foot on the gas to the floor. It wouldn't stop racing so he turned it off. Now it cranks but doesn'...
No Crank, No Start, No Codes - Chevy Venture
Thank you for your time. I have a 2000 Chevy Venture that has a no crank, no start situation. I had the starter and the battery tested and they are both ok. I am not getting 12v to the starter. I do...
Older Chevrolet Venture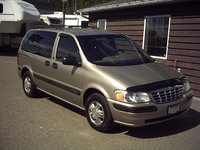 2000 Chevrolet Venture reviews: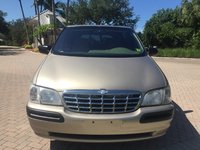 1999 Chevrolet Venture reviews: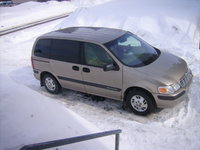 1998 Chevrolet Venture reviews: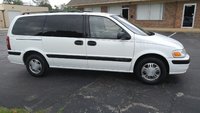 1997 Chevrolet Venture reviews:
Chevrolet Venture
Overview
The Chevrolet Venture was introduced in 1997 as a replacement for the unlamented Chevy Lumina minivan. Its steeply raked design wasn't to everyone's taste, but drivers praised its roomy interior, comfortable seating, and ease of access to the passenger cabin, thanks to its innovative dual sliding doors.
Two bodystyles were offered: a standard 112-inch wheelbase and an extended-wheelbase version that stretched to 120 inches. Various trims were offered through the years, ranging from no-frills basic models to high-end packages with luxury touches and media centers.
Although the Chevy Venture was targeted at drivers looking for comfortable family transportation, a combination of the SUV revolution and the uninteresting design of the van itself meant that it never quite caught on. Nor were its other GM incarnations (the Oldsmobile Silhouette and the Pontiac Trans Sport, later the Pontiac Montana) more successful. The Chevrolet Venture was discontinued in 2005 and replaced by the Uplander.