Chevrolet Venture
Model Overview
Used Chevrolet Venture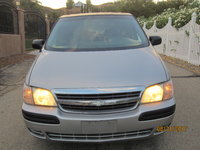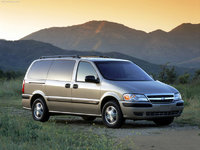 Used 2003 Chevrolet Venture For Sale
| | |
| --- | --- |
| | 1 GOOD Deal |
Chevrolet Venture Questions
How To Tell If Your Gauge (temp) Is Bad?
Have replaced thermostat and water pump. Engine gets hot but radiator stays cold. Can't tell if fans work. Tried running with AC on but fans still did not move. No air in lines. What do I do now?
Where Can I Find A Fuse Box In The Phoenix Arizona Area?
I am looking for a fuse box for 2000 Chevrolet Venture. Does anyone know where I could find one in the Phoenix Arizona area?
After Sitting Awhile It Wont Start Again. Starter Turn And Turn. New Batter...
What Should The Fuel Pressure Read On A 2004 Chevy Venture At The Shrader V...
I have a 2004 chevy venture van that has a code P0171(lean left bank system 10 code. i have replaced both o2 sensors and had chevy upper injection cleaner ran through it. we cleaned the MAF sensor a...
My Serpentine Belt Pully
My pully and belt poped off and when i put them back on and tightened it and then when i tryed to tighten the belt the pully tightener would not stay down it just sprong back up could u please help...
Older Chevrolet Venture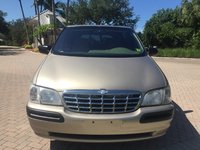 1999 Chevrolet Venture reviews: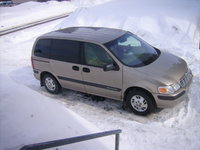 1998 Chevrolet Venture reviews: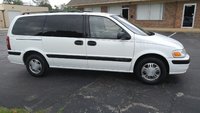 1997 Chevrolet Venture reviews:





Chevrolet Venture
Overview
The Chevrolet Venture was introduced in 1997 as a replacement for the unlamented Chevy Lumina minivan. Its steeply raked design wasn't to everyone's taste, but drivers praised its roomy interior, comfortable seating, and ease of access to the passenger cabin, thanks to its innovative dual sliding doors.
Two bodystyles were offered: a standard 112-inch wheelbase and an extended-wheelbase version that stretched to 120 inches. Various trims were offered through the years, ranging from no-frills basic models to high-end packages with luxury touches and media centers.
Although the Chevy Venture was targeted at drivers looking for comfortable family transportation, a combination of the SUV revolution and the uninteresting design of the van itself meant that it never quite caught on. Nor were its other GM incarnations (the Oldsmobile Silhouette and the Pontiac Trans Sport, later the Pontiac Montana) more successful. The Chevrolet Venture was discontinued in 2005 and replaced by the Uplander.