Chevrolet Silverado 3500
Model Overview
Used Chevrolet Silverado 3500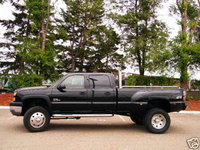 Used 2006 Chevrolet Silverado 3500 For Sale
| | |
| --- | --- |
| | 4 GOOD Deals |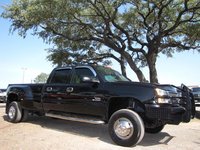 Used 2005 Chevrolet Silverado 3500 For Sale
| | |
| --- | --- |
| | 9 GOOD Deals |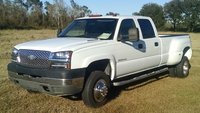 Used 2004 Chevrolet Silverado 3500 For Sale
| | |
| --- | --- |
| | 2 GOOD Deals |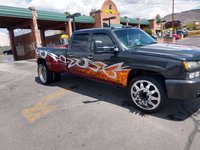 Used 2003 Chevrolet Silverado 3500 For Sale
| | |
| --- | --- |
| | 3 GOOD Deals |
2002 Chevrolet Silverado 3500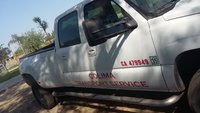 Used 2001 Chevrolet Silverado 3500 For Sale
| | |
| --- | --- |
| | 2 GREAT Deals |
Chevrolet Silverado 3500 Questions
Transmission Problem
2002 chevrolet diesel 3500, transmission will go in reverse but not forward ?
4x4
What could i check to fix my Chevy Silverado 3500 2014 says service 4x4 ?
Won't Start
My truck has been running great. Today I was starting it and it turned over about two times and everything died . Now I don't have lights or anything,it's like I took the batteries off
I Changed Intake Gaskets On 89 Chevy Silverado Water Got Into Intake How Do...
Changed intake gaskets water got into intake how do I get water out
My Friend Has A 2003 Chevy Silverado 3500 With The LB7 Duramax In It. It Ha...
We added a Raptor 150 fuel pump to the truck along with the stock pump. We made sure that all the lines were in check and everything turned out fine. But when we started the truck and tried to put hi...
Chevrolet Silverado 3500
Overview
Whether conveying images of sturdy dependability (Like A Rock) or implying that it is our patriotic duty to purchase a pickup (This is Our Country), the Chevrolet Silverado has always portrayed itself as a symbol of America itself -- a tough, rugged, reliable workhorse that always gets the job done.
The name Silverado existed only as a top-end trim on the popular Chevrolet C/K pickup trucks from 1975 until 1999. In 1999, along with its platform-sharing twin, the GMC Sierra, the Silverado became a model in its own right, though its one-ton version, the 3500, still existed as a C/K trim until 2001.
As part of a three truck offering (with the 1500 and 2500), the Chevy Silverado 3500 represents the heaviest, and at one ton it can tow up to 16,700 pounds. The entire Silverado range is Chevrolet's best-selling vehicle and is the number two overall best-selling vehicle in the country. The Silverado 3500 has always been sold with either rear-wheel drive or two types of 4WD, in a 2-door Regular cab or 4-door Crew and Extended cabs, all with a long 8-foot bed. There are three V8 engine choices, including a Duramax turbodiesel, which was recently boosted to a 6.6 liter pumping out 360-hp. The other V8s put out 300 and 340-hp. Depending on the trim, these are matched with either three types of automatics (4, 5, and 6-speed) or a 5 and 6-speed manual transmission.
The Silverado 3500 beats out the competition in terms of engine power and hauling capacity. It has routinely earned designations as Best Pickup from Car and Driver and most recently was named the 2007 Truck of the Year by Motor Trend. From 2001 to 2005, it remained virtually unchanged, until a refreshening in 2006 which added more engine power and a few more features. Now available in four trims, all but the work truck are well-equipped with power features, power seats, OnStar, ABS brakes, and an optional front bench seat to expand seating to six people. In 2007, the 3500 will be offered as the heavy-duty HD or as the 3500 Classic.
Chevrolet Silverado 3500 Experts
View All