Chevrolet Silverado 1500HD
Model Overview
Used Chevrolet Silverado 1500HD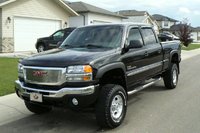 Used 2006 Chevrolet Silverado 1500HD For Sale
| | |
| --- | --- |
| | 7 GREAT Deals |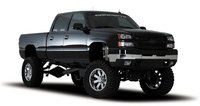 Used 2005 Chevrolet Silverado 1500HD For Sale
| | |
| --- | --- |
| | 7 GOOD Deals |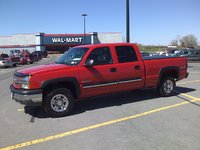 Used 2003 Chevrolet Silverado 1500HD For Sale
| | |
| --- | --- |
| | 12 GOOD Deals |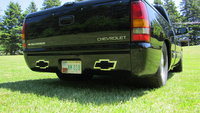 Used 2002 Chevrolet Silverado 1500HD For Sale
| | |
| --- | --- |
| | 4 GREAT Deals |
Chevrolet Silverado 1500HD Questions
Crew Cab Doors
Will rear doors from a 99-02 Chevrolet suburban/ Tahoe fit on a crew cab 02 Chevrolet pickup?
How Would I Go With The Wiring Harness Switching From 98 Chevy Z71 To A 95 ...
I'm having trouble getting wiring to work correctly
Payload Of A 1996 Chevy Silverado 4-wheel Drive Extended Cab.
How much can a 96' Chevy Silverado 4-wheel drive extended cab haul? We got a 25 foot camper that weighs about roughly 800lbs. Do you think it would be able to pull it without messing up the truck?
Transfer Case
Sorry I was only wanting to know if I could put a np2 transfer case in a truck that has a np8 transfer case in it mow.
Transfer Case
Quick question can I take a np2 out of a truck and put it in a np8 truck. If not what kind of prices do you have on a complete np8 rebuilt case and a complete rebuild kit for a np8 case. I have a n...
Older Chevrolet Silverado 1500HD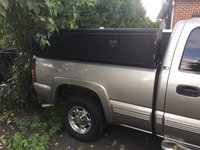 2001 Chevrolet Silverado 1500HD
2001 Chevrolet Silverado 1500HD reviews:
Chevrolet Silverado 1500HD
Overview
The Chevrolet Silverado 1500HD is a heavy-duty version of this very popular pickup truck. Launched in 2001 (perhaps as a response to the Ford F-150 Super Duty?) the Chevy Silverado 1500HD offers the extra-rugged suspension and larger cargo capacity you might expect from a commercial truck along with the cabin comfort and luxury touches you'd find on an SUV.
It's the perfect truck for suburban cowboys, or indeed for ranchers who are sick of bare-bones cabins and jolting rides on sprung bucket seats. The Chevrolet Silverado 1500HD offers comfort as well as function, and that's never a bad combination. Alas, the 1500HD didn't have long to capture its market; the line was launched in 2001, and the last models were manufactured in 2006.
Chevrolet Silverado 1500HD Experts
View All