Passenger Cars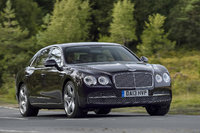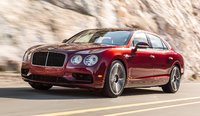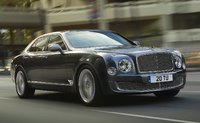 SUV/Crossovers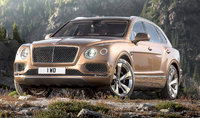 Bentley Questions
2005 Bentley Gt Humming Noise On And Ogg Inside Left Side
on and off humming noise inside car left side
I Own A Upholstery Shop /need To Fix Sagging Headliner
HEADLINER IS SAGGING JUST IN REAR OVER PASSENGERS HEAD. CAR BELONGS TO A DEALER THEY WANT TO REPAIR NOT REPLACE COMPLETE TOP. WHAT DO YOU SUGGEST
Can Changing The Battery Effect Shifting?
i recent replace my battery in my 2005 bentley and right after it starting shifting bad?
Bentley Continental Gt '12 No Sound - Naim
Hi i have bentley continental gt 2012 after replacing new battery, there are no sound for my head unit mine is with naim sound sytem
Stops After Starting Intermittently When Hot
Bentley continental 2004 stops after starting intermittently when hot
Older Bentley Models
Bentley 3.5 Litre

Bentley Arnage

Bentley Azure

Bentley Brooklands

Bentley Continental R

Bentley Continental T

Bentley Eight

Bentley Mark VI

Bentley R-Type

Bentley S1

Bentley S2

Bentley S3

Bentley Turbo R
Bentley
Overview
Bentley Motors is one of the longest-running luxury marques in the automotive world. The British automaker was founded in 1919, and existed as its own company until being absorbed into Rolls Royce in 1931.
During this period, Bentley produced many models under the Rolls umbrella, including the Continental and the Corniche. In the 1980s Bentley reemerged as a separate name, but remained under Rolls Royce ownership until both were bought by Volkswagen in 1998. In 2003, control of Rolls was transferred to BMW, who had supplied engines for both British marques in the prior years.
Many of the modern Bentleys house a Volkswagen-designed 6.0 liter W-12 engine, which produces 600 horsepower. The W-12 is created from the pairing of two of VW's VR6 engines. The Bentley Continental GT and Continental Flying Spur currently share the W-12 with the VW Phaeton, VW Touareg SUV, and the Audi A8.
Bentley is one of the most well-respected marques in automotive history, lauded for the ability to combine a Rolls Royce-quality handcrafted interior with exceptional performance. Bentley is an extremely well-respected name in auto racing as well.
Current models are eligible for a high level of customization, through Bentley's in-house personal commissioning craftsmen at Mulliner. This goes far beyond the idea of picking special features from a list. The experts at Mulliner will personalize the car in almost any way that a buyer can dream up: longer wheelbase, unique styling, special amenities, personal embroidering, etc....