New Audi RS 5

The 2019 Audi RS 5 has been announced, but it is not yet available for purchase.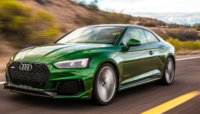 Audi RS 5 Questions
Price Is Wrong
You seem to be way off on the fair market price on our car , dpo you have the wrong year ?
Do You Know If The Side Mirrors Fold In?