Looking for a Used Ranger in your area?
CarGurus has 11,785 nationwide Ranger listings starting at $1,200.
Review
The Good
The 2010 Ford Ranger differs little from the 2009 Ford Ranger, or the 1999 Ford Ranger for that matter, and for fans of these affordable and reliable little-trucks-that-could, that's a nice thing.
The Bad
The fact it hasn't changed much, while others of its kind have, may be catching up with the 2010 Ford Ranger, and its days appear to be numbered as consumers look for a somewhat more luxurious ride for their money.
The CarGurus View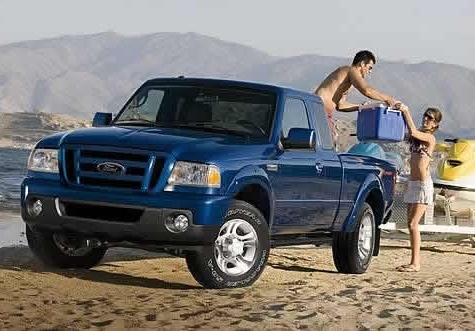 Nearing the end of a fading line, the 2010 Ford Ranger can hold its head high. The Ranger may look like it came from an earlier time, but it doesn't pretend to be anything but a truck, and it is still reliable and ably gets its job done, especially on small hauling jobs around town, and will for years and years to come. As Ranger owners would gladly point out, there's no shame in that.
At a Glance
The 2010 Ford Ranger marks just about the end of the line. Word is that Ford will before long end production of the Ranger, a small pickup that has been around, pretty much unchanged, for nearly three decades. It's been a good and productive life: In early 2010 Ford announced that it had hit the 7-million mark in Rangers produced.
The truck is nothing fancy, really, but the Ranger for years has been an affordable alternative to the big-boy trucks. A basic and reliable pickup, great for regular runs to the dump and getting off-road here and there and not bad on the pocketbook when it comes to purchase price, gas money, or upkeep.
It's comfortable, loyalists say - comfortable in a broken-in-sofa sort of way perhaps, more so than in the manner of a plush, high-end living room set.
The 2010 Ford Ranger added some safety features, but lost a little of its four-wheeling allure when Ford opted to do away with its off-road package. The Ranger also took a hit when Ford cut back on its payload capacity. Only fleet vehicles can get a 7-foot bed; all others are relegated to 6 feet.
The 2010 Ranger again comes in three trim levels: XL, XLT, and Sport. The XL comes with a Regular Cab or SuperCab, both with two doors. On-demand four-wheel drive is available in the SuperCab trims of the XLT and Sport trims, and so are four doors.
Drivetrain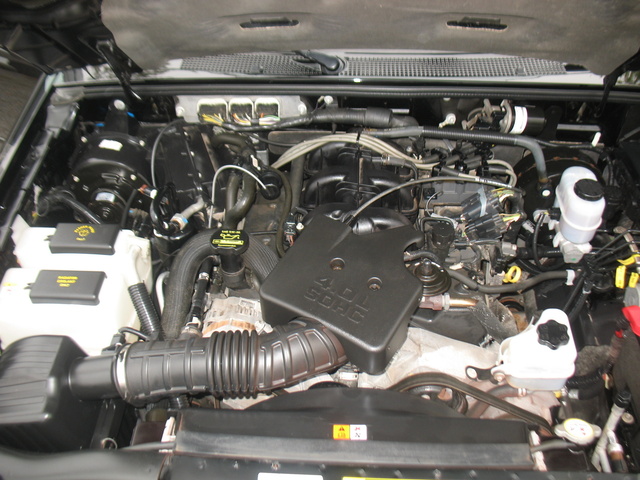 XL and XLT rear-wheel-drive Ranger trims are powered by a 2.3-liter, inline four-cylinder (I4) engine that produces 143 hp and 154 lb-ft of torque. Its estimated mileage is 22 mpg in the city and 27 highway. With that setup, the 2010 Ford Ranger is rated to trailer 1,580 pounds.
SuperCab trims are powered by a 4.0-liter V6 that ups the horsepower to 207 and torque to 238 lb-ft, while dropping mileage to 16/21 mpg. That package can tow 3,400 pounds.
Ride & Handling
Some reviewers are less than impressed with the 2010 Ford Ranger's ride, especially when compared with its competitors in the compact pickup field. They find the truck a little noisy and rough and the 2.3-liter versions underpowered. It's not, they say, the best vehicle for traveling any distance.
Others find it more comfortable and note the 4.0-liter engine is powerful enough, as well as responsive. The truck's size also helps it get in and out of tight places with little problem.
The front seats rate okay with some, but larger folks might feel a bit cramped. The SuperCabs say they seat five - compared to the three of the Regular cab - but the seats face each other, and it makes for a tight ride in the back if the people there are full-size.
The 2010 Ford Ranger rides on 15-inch standard wheels. The XLT has 16-inchers available in its four-wheel-drive versions, and 16-inchers are standard on the Sport's four-wheel-drive trims.
Cabin & Comfort
Again, the 2010 Ford Ranger offers nothing fancy in this department, and reviewers tend to find the interior not spacious enough, as well as outdated. The good news is that the right-to-the-point interior is not loaded with a lot of high-tech stuff and is thus simple and straightforward. An audio input jack for an MP3 is optional in the XL and comes standard in the XLT and Sport trims.
The 2010 Ranger does receive good marks in some quarters for the quality of the materials in its cabin. Still, the experts say, the seats are thin and neither particularly comfortable nor appealing for longer trips.
Safety
A couple of safety features - a standard stability control system and side airbags - were added for the 2010 Ford Ranger. The truck comes standard with four-wheel antilock brakes. Front fog/driving lights are standard on XLTs and Sports, with daytime running lights available as an option. The Ranger collected four of five stars for driver and passenger safety in frontal impact collisions during government testing.
What Owners Think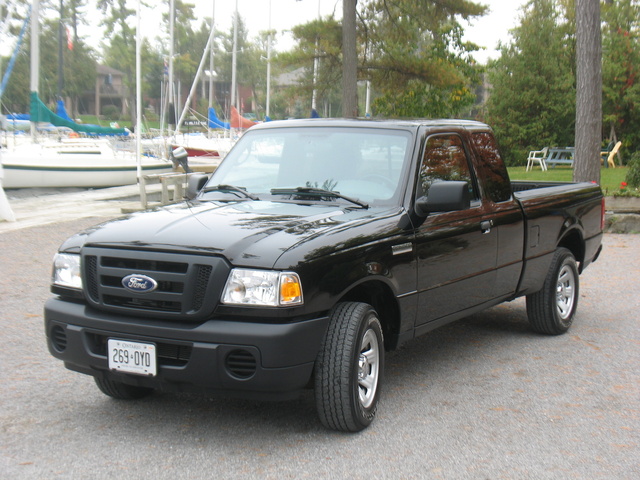 Ford Ranger owners have known what they're getting, year to year and decade to decade, with their trucks, and they appreciate that reliability, as well as the reliability of the model overall. The Ranger, some say, is like an old friend. Yes, the trucks may be an older style, but it's a tried and true style they consider a classic, and there's no debating the bottom line: The Ranger is a truck, albeit a compact one, and it doesn't try to be anything else.
That's not to say Ranger drivers love everything about the 2010 Ford Ranger. Among comments common to Ranger owners is that the interior is a bit tight and doesn't provide an overly comfortable ride, and that a spray-in bedliner should be standard.
What's your take on the 2010 Ford Ranger?
Have you driven a 2010 Ford Ranger?
Cars compared to 2010 Ford Ranger
Looking for a Used Ranger in your area?
CarGurus has 11,785 nationwide Ranger listings starting at $1,200.
Trims
Sport

Avg. Price: $13,585
XL

Avg. Price: $10,095
XLT

Avg. Price: $12,310
Quick Links