Looking for a Used Supra in your area?
CarGurus has 578 nationwide Supra listings starting at $41,185.
1998 Toyota Supra
Test Drive Review
The final year of the fourth-generation Supra is the pinnacle of Toyota sports car development.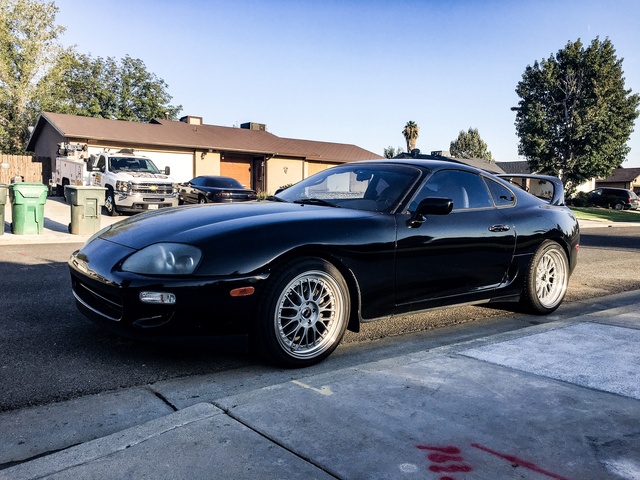 In its day, the fourth-generation Toyota Supra was anything but a sales success. Between 1993 and 1998, just 11,315 were imported to the United States, with only 589 in the last year, and a paltry 534 two years before that. But ever since, these cars have built a gold-plated reputation for performance, one of the world's greatest straight-six engines, and are heralded as a blank canvas for aftermarket modification.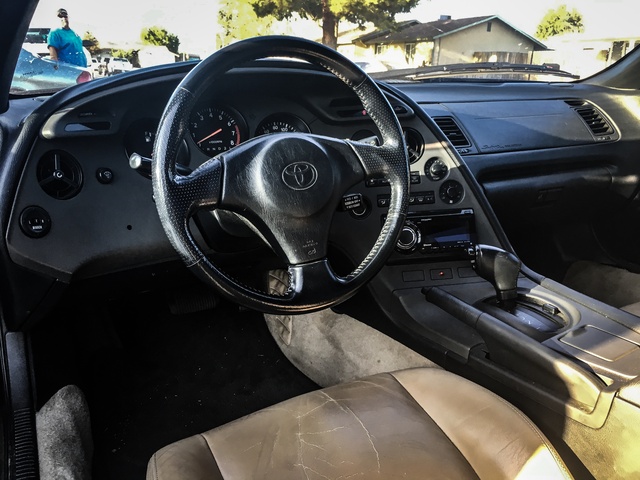 While the third-generation A70 Supra is a gorgeous car that we rated 10/10, it can feel pretty dated 35 years on, with sharp-angled styling and a busy instrument panel. By contrast, the fourth-generation A80 feels almost timeless. It still looks just as modern as anything produced today. There isn't anything in its design other than the targa roof panel that pins it as a design from 29 years ago. Inside, the design is near perfect, with three bold clock faces in front of the driver, and all the ancillary controls pointed in her direction. It's from the era when the interior color palette was restricted to Institutional Gray, Military Beige, and Black, but the overall design is so well executed, you'll hardly care.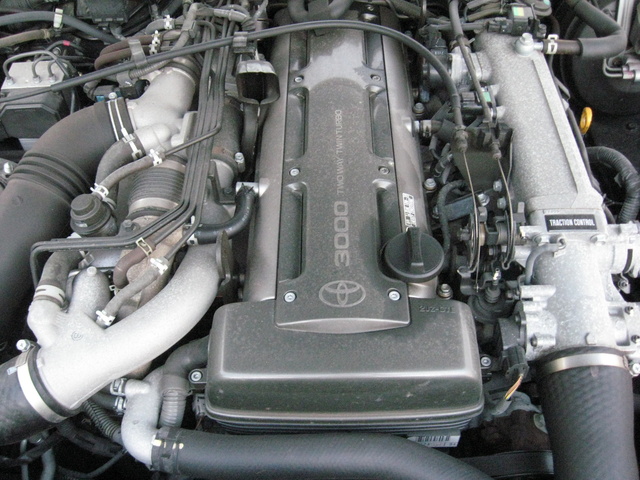 Every fourth-generation Supra is powered by a Toyota 2JZ-GTE inline-six, either normally aspirated or fed by twin turbos. In normally aspirated form, the engine turns out a healthy 220 horsepower and 209 pound-feet of torque. With the twin turbos, that number leaps off the chart with 325 hp, and 325 lb-ft of torque, and with rear-wheel drive (RWD), these cars are an absolute blast to haul around a track.
With or without turbochargers, these 2JZ engines are absurdly over-engineered and virtually bombproof. A few bolt-on Internet orders can easily bring that horsepower number to 550, and from there you're just getting started. Either engine meshes with the V160 six-speed manual, or the A340E four-speed automatic transmission. The suspension specs show a front and rear double-wishbone setup, rigid in stock form. Twin lower lateral links and angled trailing links helped the stock Supra to turn a 0.98g on the skidpad, not far off of cars like the McLaren 650S Spider, running tires about twice the size.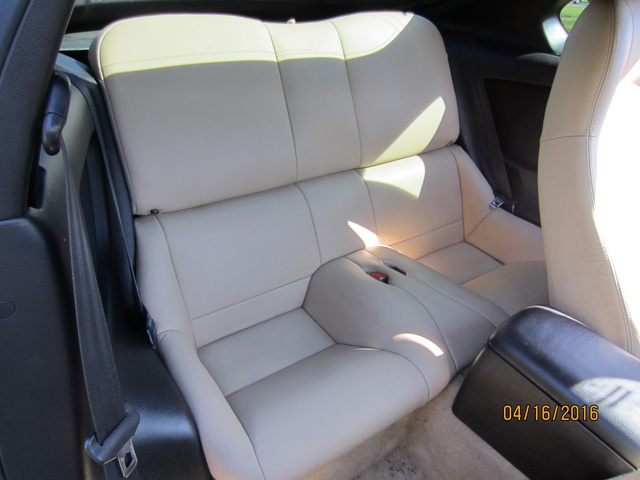 If there's any criticism of the fourth-generation Supra it's that, for a sports car, it's a little dull on the outside. Part of that is due to the styling limitations of the era. All composite headlamps kind of look the same. But aside from the huge spoiler on the rear, it's not exactly pure excitement from the outside. It works as a coupe, though, even if you use it every day. There are 10.1 cubic feet of cargo space with the seats up, and 17.7 cubic feet with the seats folded. The rear seat is minuscule, but not surprisingly so in this class. The real win is the cockpit, which is about the best new car interior the era had to offer. Everything points at the driver, and the bolstered seats are a nice evolution from the third-generation cars. Nothing feels overwrought.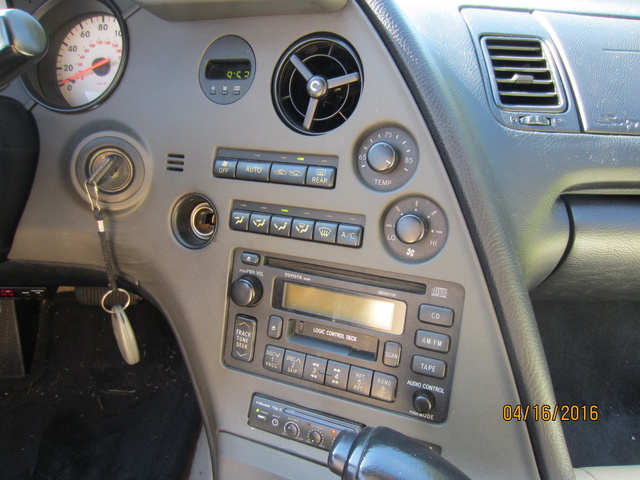 The third-generation Supra had a busy cockpit, and it certainly feels dated today. The fourth-generation Supra pared all that down to the bare essentials, with all of the features one would expect in a modern supercar, but designed to keep the focus on the driving. Both the Supra and Supra Twin Turbo got a Premium Electronically-Tuned Radio (ETR)/CD player, but the Twin Turbo got six speakers and a subwoofer, versus the normally aspirated car's six speakers. Options included a cassette player for the non-turbo car, and a three-disc in-dash CD changer on non-turbo cars as long as you didn't buy the removable Sport Roof. All versions had power windows with an auto down feature, power locks, soft-touch climate control, cruise control, and a standard theft-deterrent system.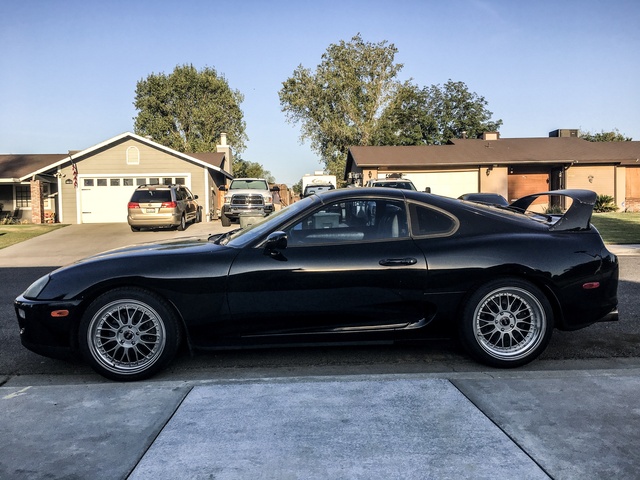 Safety had gone miles ahead between the last third-generation Supra and this car. Where the previous generation only listed three-point safety belts in the brochure the 1998 Supra features a driver and passenger airbag, four-wheel ventilated disc brakes with ABS, side-impact door beams, three-point seat belts front and rear, emergency locking retractors on the belts, a collapsible, corrugated steering column and traction control standard on the Turbo models. High-end, low production cars like this one were never crash-tested by the National Highway Traffic Safety Administration (NHTSA) nor the Insurance Institute for Highway Safety (IIHS). The NHTSA website only lists three complaints for the 1998 Supra, all of which were isolated to single vehicles.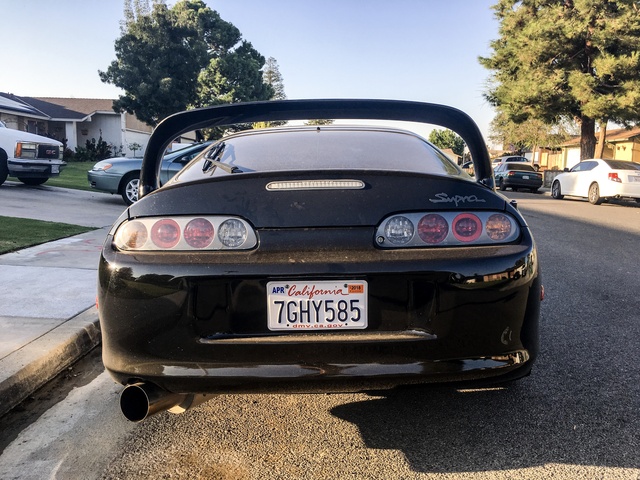 Fuel economy was decent at 19 mpg city/24 mpg highway for the base car, and 17 mpg city/24 mpg highway for the twin turbo. The Mk4 Supra started out as an expensive car, and it gets wildly more expensive as the Yen fluctuates. The base MSRP for a naturally-aspirated Supra without a Sport Roof is $29,122. Select the Turbo with a Sport Roof and that price climbs to $40,508, within striking distance of a Porsche Boxster, and four grand more than a Corvette. It was still cheaper than the Nissan 300ZX Turbo, which rung in at about $43,000.
No matter how expensive it was then, it's a bargain now. The Fast and the Furious franchise has imprinted this car on generations of car fans, and their value has grown commensurately. In 2019 at Barrett-Jackson's Northeast event, an immaculate Supra Turbo with over 69,000 miles sold for a chest-clutching $176,000. It's an anomaly, but these cars are not cheap. You're now into BMW E30 M3 and even Ferrari territory.
What's your take on the 1998 Toyota Supra?
Have you driven a 1998 Toyota Supra?
Cars compared to 1998 Toyota Supra
Looking for a Used Supra in your area?
CarGurus has 578 nationwide Supra listings starting at $41,185.
Trims
2 Dr STD Hatchback
2 Dr Turbo Hatchback
Quick Links